South San Francisco, California August 25, 2022 Submitted by Allison Chayo
Nodding to the city's industrial history, Nine88 is a communal hub nestled along the Centennial Way Trail in South San Francisco
KTGYa leading full-service architecture, branding, interiors and planning firm focused on residential, commercial, hospitality and mixed-use developments, today announced the official opening of Nine88, a multi-family mixed-use community developed by SummerHill Apartment Communities. Located in the heart of South San Francisco, California, across from the brand new Civic Community Campus and close to employment, recreation centers and the Bay Area Rapid Transit (BART) station, Nine88 offers a lifestyle of comfort, convenience and well-being for its residents.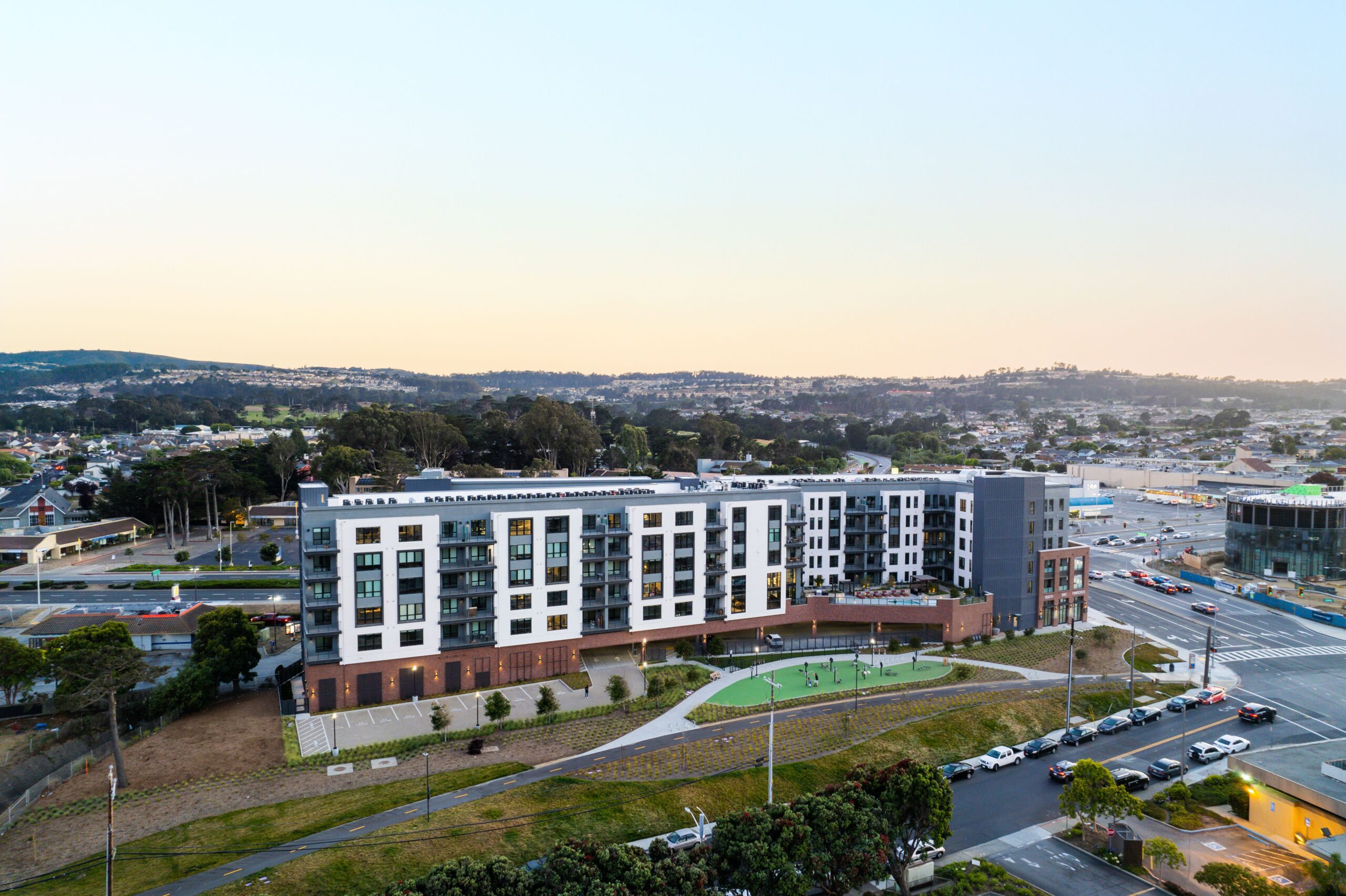 "With Nine88, KTGY was able to design a thoughtful building that lived up to the city's grand vision for the transformation area while leveraging our expertise and close relationship with the city to ensure the entire process was easy for everyone involved," said Sara Fernandez, director. design, KTGY. "The result is a community that feels truly authentic to South San Francisco and establishes a lasting legacy for former landowners who were proud to transition from their family business, the South City Car Wash, which was a staple. around here for generations."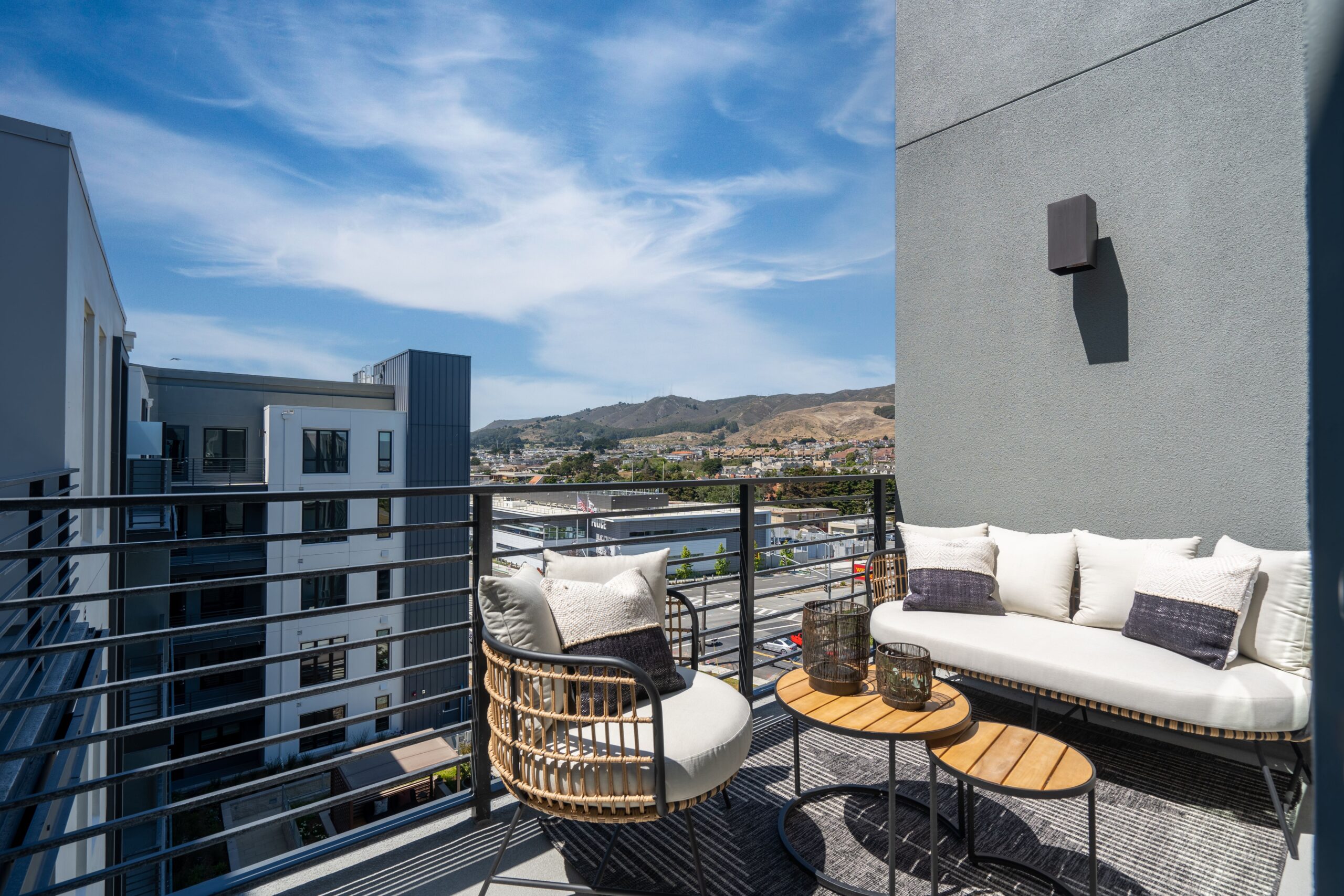 The six-story multi-family building comprises five levels of residential and courtyard space above a pedestrian-scale podium base that houses a mix of active uses while creatively concealing parking. The double-height ground floor is enabled with commercial spaces and amenities, enhancing the vibrancy of the communal complex on the corner of El Camino Real and the. Two courtyards, a fitness center, a wifi cafe with workstations, an oversized spa, an indoor club room for entertaining, and two secure bike rooms round out the plethora of amenities. The building has 172 rental units ranging from studios to two-bedroom units. Overcoming the challenges of an irregularly shaped parcel and navigating underground utilities and the adjacent BART tunnel, KTGY incorporated 247 underground parking spaces for both retail and residents into the design.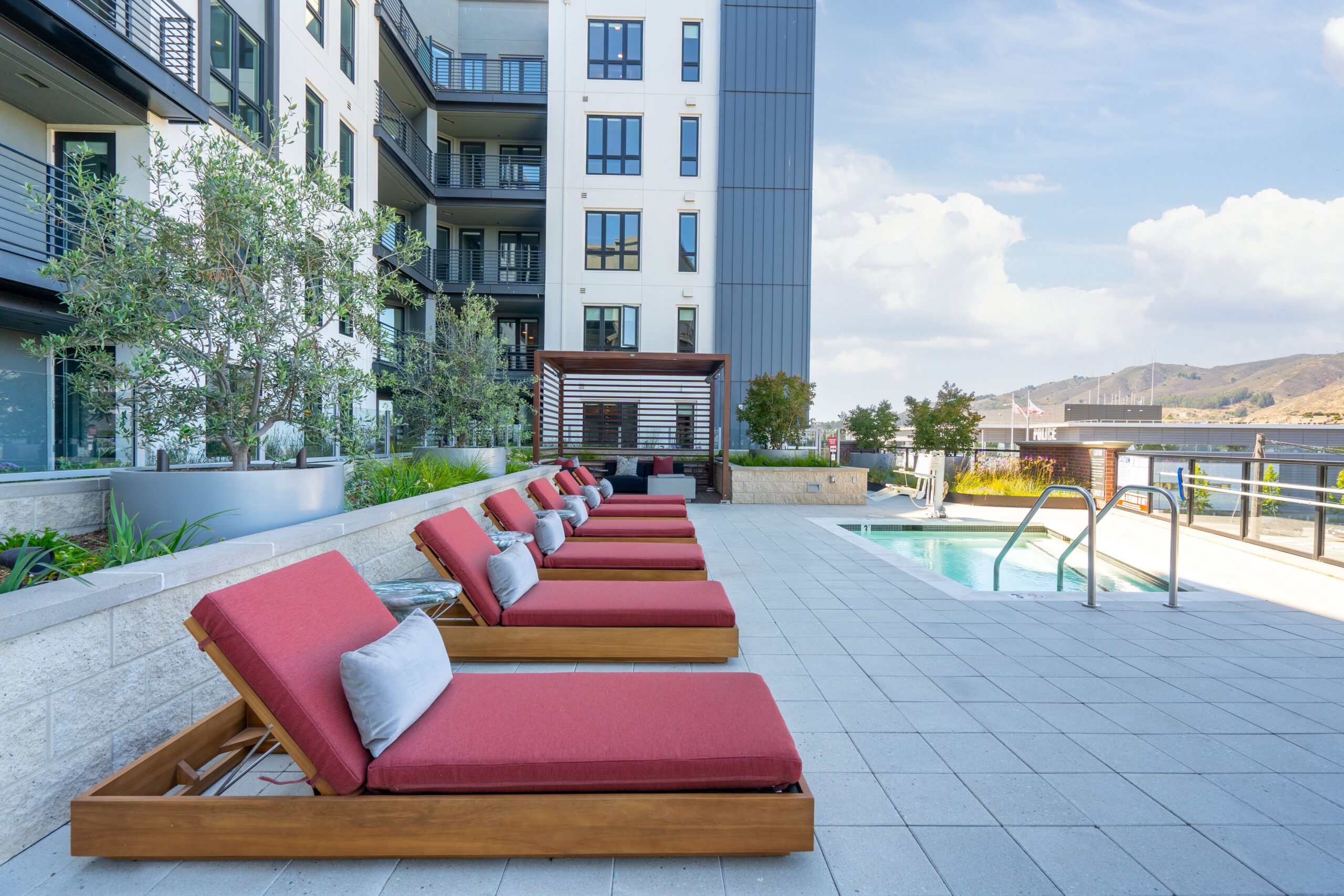 Resembling a historic retail facade, Nine88 really brings out the essence of southern San Francisco. It infuses a contemporary take on traditional elements closely associated with the city's industrial history, such as red brick and black steel. The building has a welcoming, elegant, pedestrian-friendly facade along El Camino Real and Chestnut Avenue with a three-story brick facade anchored to the recessed floors beyond with exposed I-beam detailing. The smooth stucco windows above are inspired by bay windows, a traditional element of south San Francisco architecture, and create an interesting rhythm for the facade. Nine88 also features balconies with stunning views of the iconic Sign Hill as well as private patios surrounded by glass and brick providing respite along the busiest street frontages. The 8,000 square foot open space with direct frontage on the Centennial Way Trail adds a new fitness park, dog park and provides pedestrians and cyclists with safe connections between the trail and the Civic Community Campus via new signalized pedestrian crossings.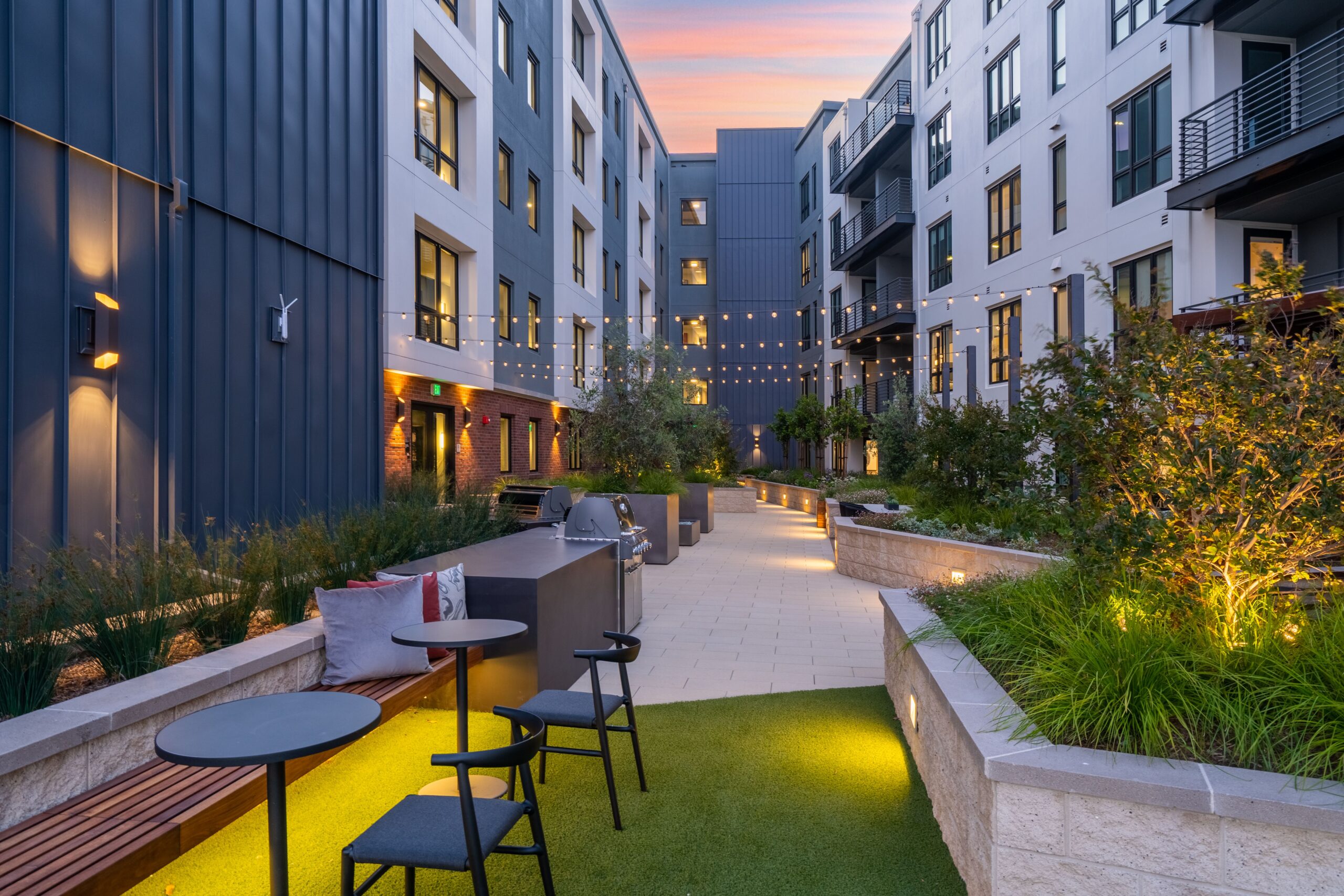 KTGY partnered with long-time client SummerHill Apartment Communities and played a vital role in the planning phases. Working alongside the City of South San Francisco every step of the way, the collaborative team ensured plans were approved on time, simplifying the eligibility process.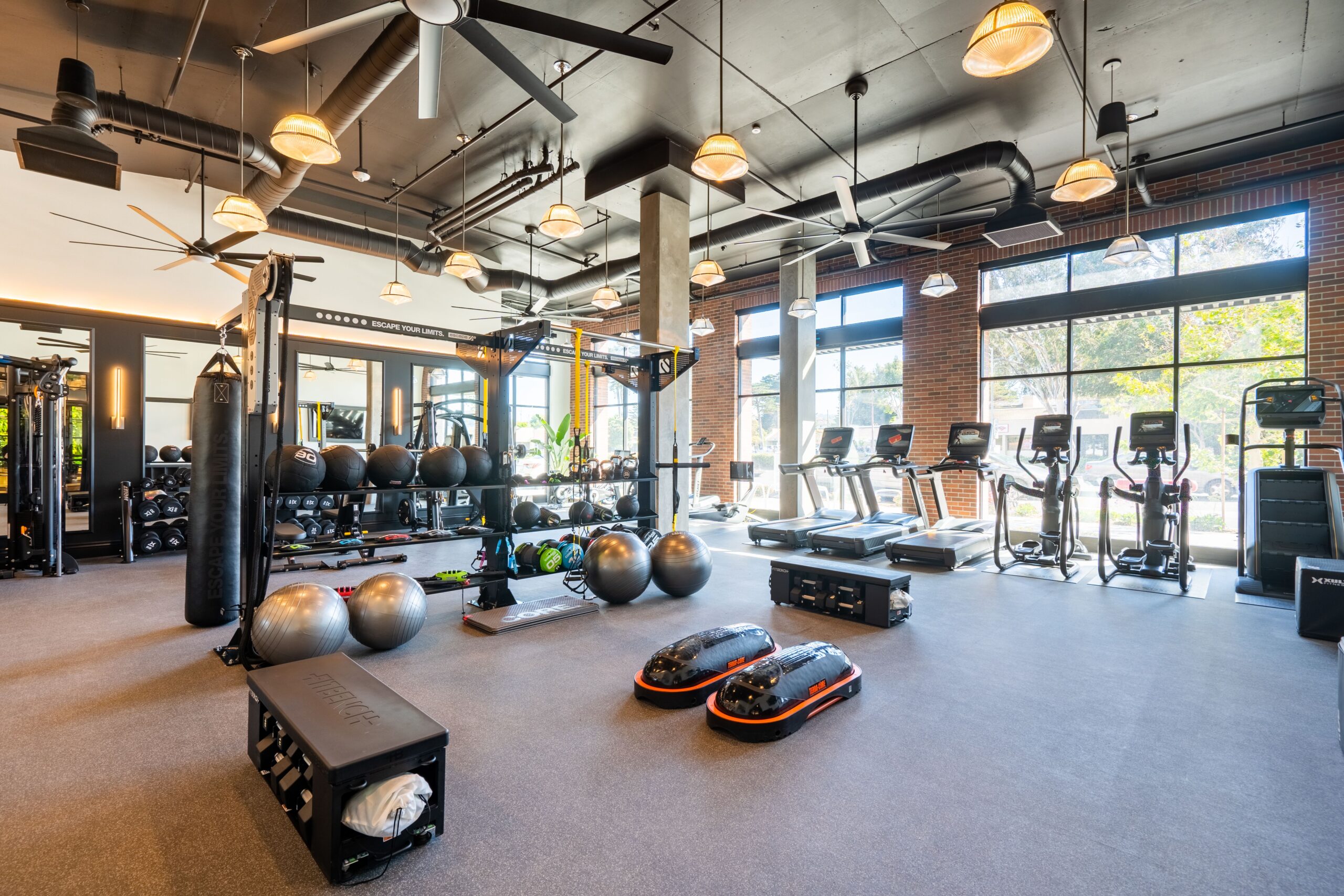 "It was a pleasure to work with KTGY, a long-time partner of SummerHill Apartment Communities, on the development of Nine88," said Doug McDonald, President of SummerHill Apartment Communities. "Not only were KTGY able to translate our vision, but they also helped to ensure that the process from planning to opening was a smooth process."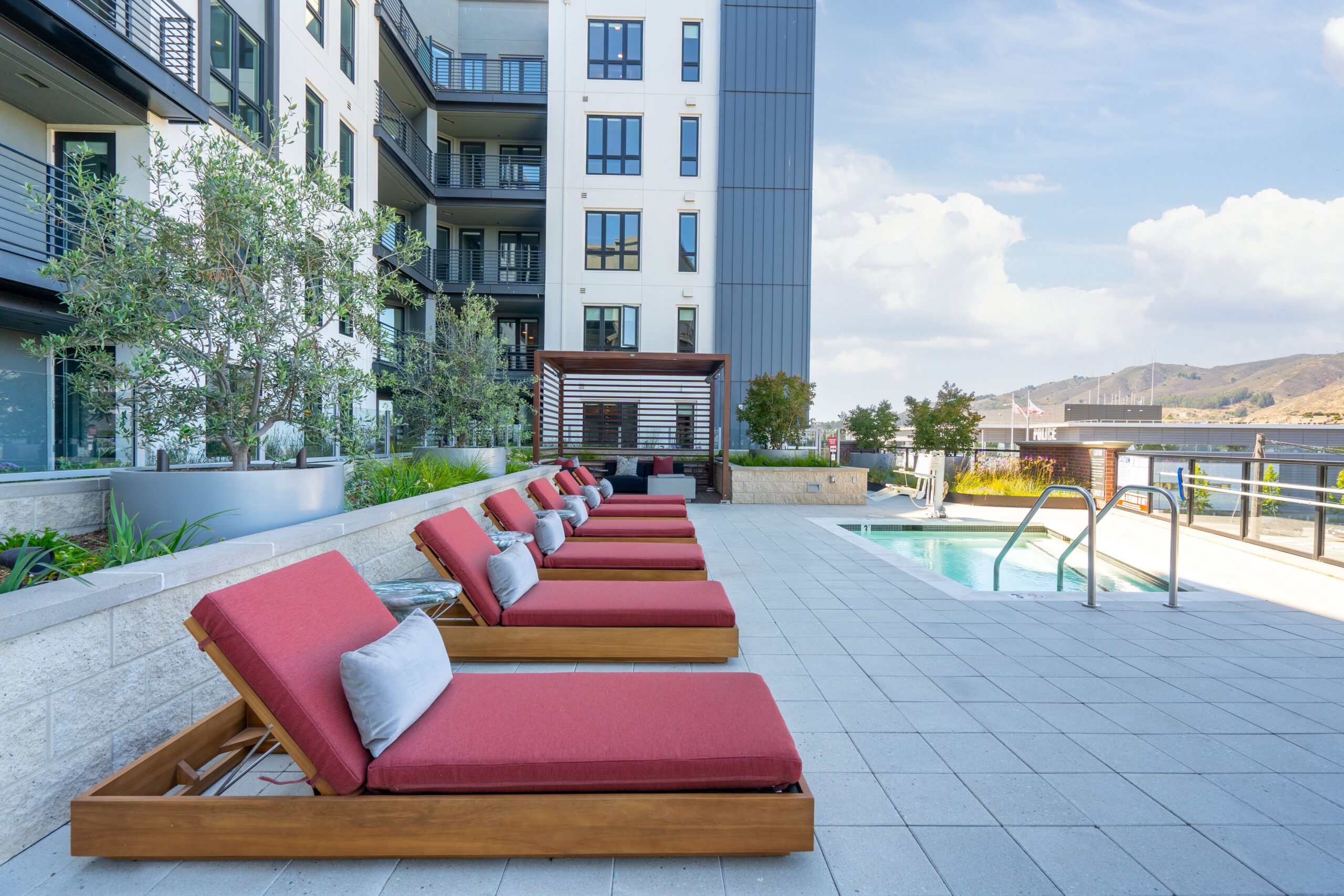 KTGY has partnered with SummerHill Apartment Communities, Ryan Young Interiors (interior designer), April Philips Design Works (landscape architect), Carlson, Barbee & Gibson, Inc. (civil engineer), Giacalone Design Services, Inc. (services utilities), Patel Burica & Associates, Inc. (structural engineer), Tuan and Robinson Structural Engineers, Inc. (shoring), Emerald City Engineers, Inc. (MEP engineer), SBI Builders, Inc (general contractor), Charles M. Salter Associates, Inc. (acoustical consultant) and Rockridge Geotechnical (geotechnical/hazmat consultant).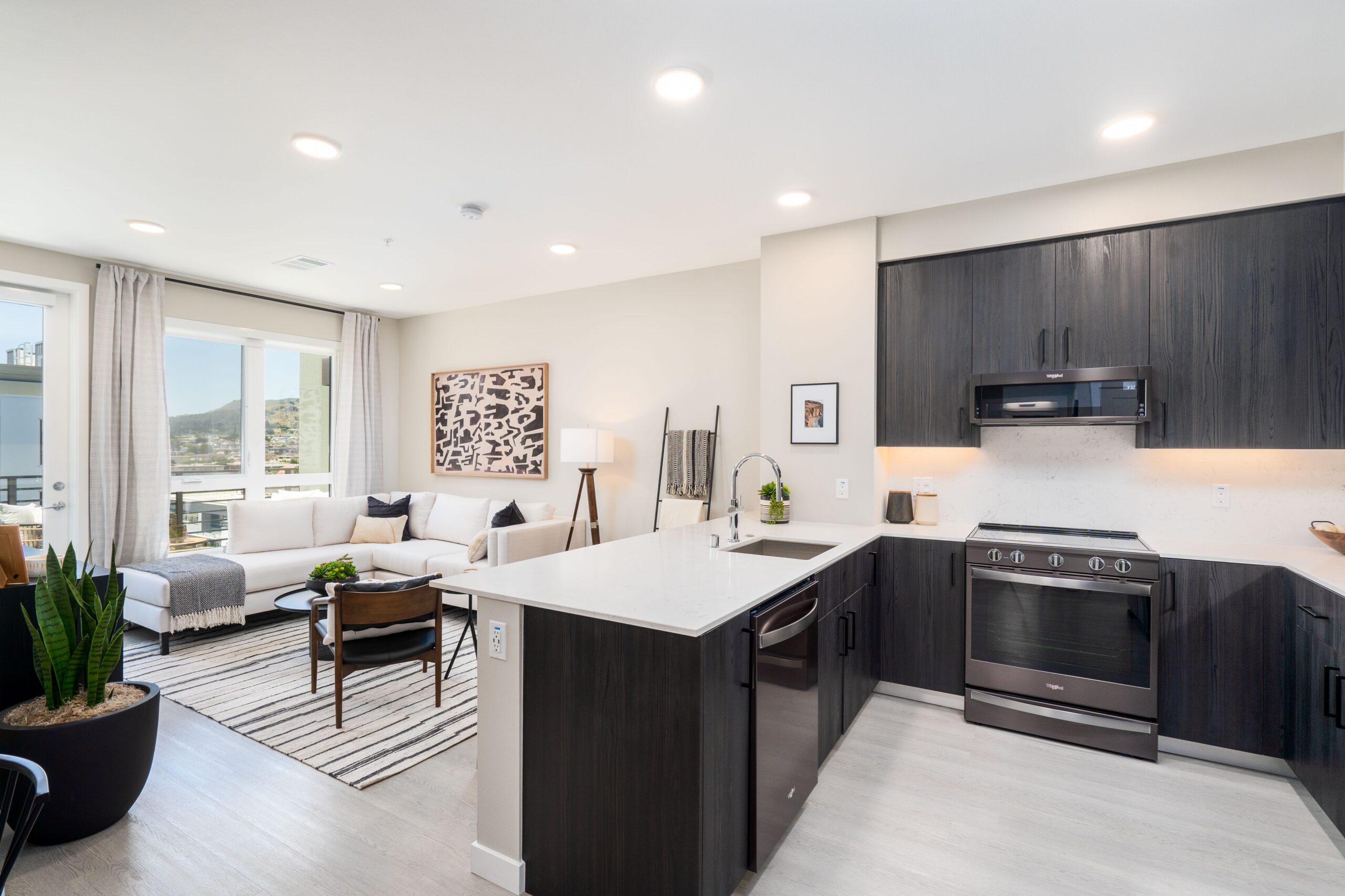 About KTGY
Founded in 1991 and celebrating 30 years of creating award-winning communities, KTGY is a full-service architecture, branding, interiors and planning firm specializing in residential, retail, hospitality and mixed use. Our company and our work is guided by a continued focus on innovation, creativity, collaboration and a deep responsibility we feel towards improving communities and neighborhoods. Our architects, designers and planners combine global opportunities, leading sustainable practices and impeccable design standards to create memorable destinations of lasting value. Visit www.ktgy.com.