For the 16th Annual R+D Awards, the jury and the editorial staff were amazed by the diversity of solutions and innovations proposed by the 2022 winners, from digital sustainability tools to the reinterpretation of age-old materials such as wood, glass and terracotta. From dozens of entries, jurors Avideh Haghighi, AIA, Kat Schneider, and Doris Sung, AIA, chose six winners who are shaping the future of design.
Jury:
Avideh Haghighi, AIA, Associate Director and Head of Sustainable Design, ZGF Architects. As Head of Sustainable Design, she guides ZGF teams in discovering synergies between building, social and ecological processes. Avideh has a diverse set of state-of-the-art, high-performance projects including schools, large mixed-use developments, and institutional projects, including the largest Net-Zero Carbon building currently under construction in the United States. With a career also rooted in design and advocacy, Avideh's long list of affiliations in the AEC community includes former co-facilitator of Living Future Los Angeles, former co-chair of AIALA COTE, l current member of the AIA California Climate Action Steering Committee and current USGBC-LA Crew Member.
Kat Schneider, Digital Design Application Specialist, Partner, IA Interior Architects. Schneider is Digital Practice Manager at IA Interior Architects and co-founder of KindredXR. Largely centered around visualization, his experience as a designer, creative technologist and creator has led to extensive research and development in the world of virtual reality, augmented reality and augmented reality. She has worked with a wide range of clients to create immersive XR experiences in the commercial real estate development, hospitality, commercial interiors, EdTech and FinTech industries.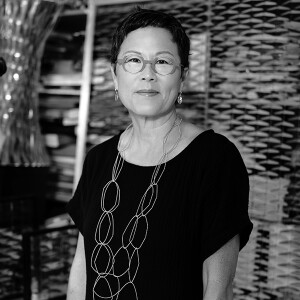 Doris Sung, AIA, Director, DO|SU Studio Architecture; Associate Professor, Director of Undergraduate Programs, University of Southern California. As the founder of DOSU Studio and TBM Designs, Sung publishes, lectures and exhibits internationally while bringing her patented inventions to market. She was named a Fellow of Google R&D for the Built Environment, American Artists, and the Rockefeller Foundation. His TED talk has now exceeded 1.3 million views and his list of awards includes a Cooper Hewitt National Design Award, a Good Green Design Award and a Falling Walls Science-Breakthroughs-of-the-Year Award.