Will your next suspension be concrete? Inspired by Japan? Or be made from reclaimed haute couture yarns? Emerging young designers have taken on harmonious geometric shapes – from imagination, nature and tradition – to create lighting pieces that will come to define your living and working spaces. Choosing a piece that adds to your personal interior style is essential whether your pendant lamp is in use or not. These innovative pieces are designed to both complement and enhance their surroundings, while providing exactly the right level of illumination for the chosen function. We have selected some of the best geometric pendant lights for you.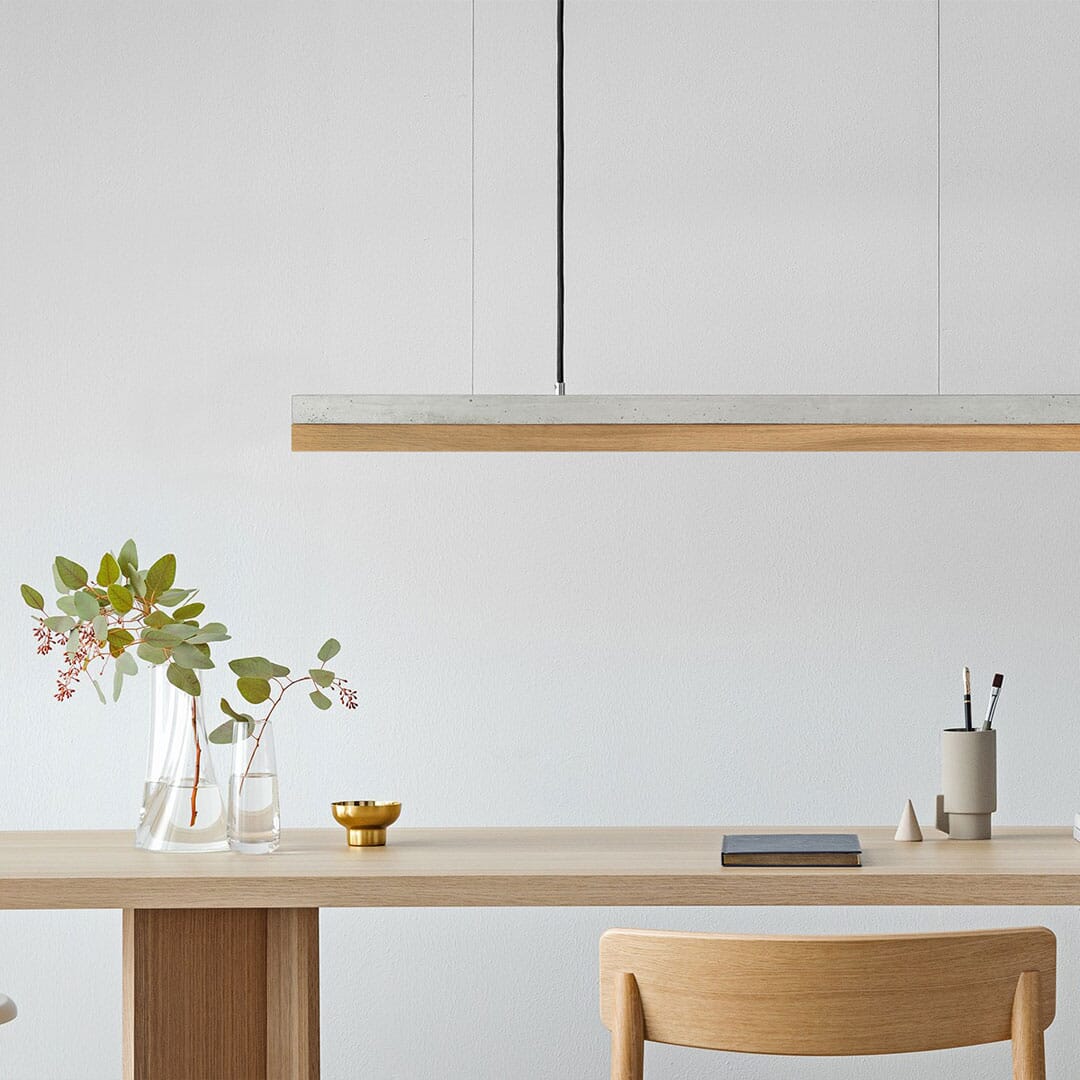 Best geometric pendant lights in 2022
GANTlights [B5] Cubic Big pendant lamp
Brutalist Berlin style for your home. Architect Stefan Gant has a vision for each of his resolutely minimalist luminaires: to transform your rooms into what he calls "unique interior spaces". Gloves [B5], its labeling as minimalist as its production, is cast in light gray concrete, deliberately left raw to contrast with a gold leaf interior. Carefully handcrafted by specialists in a small factory in Berlin's Friedrichshain district, the result is as much a work of art as it is a pendant light.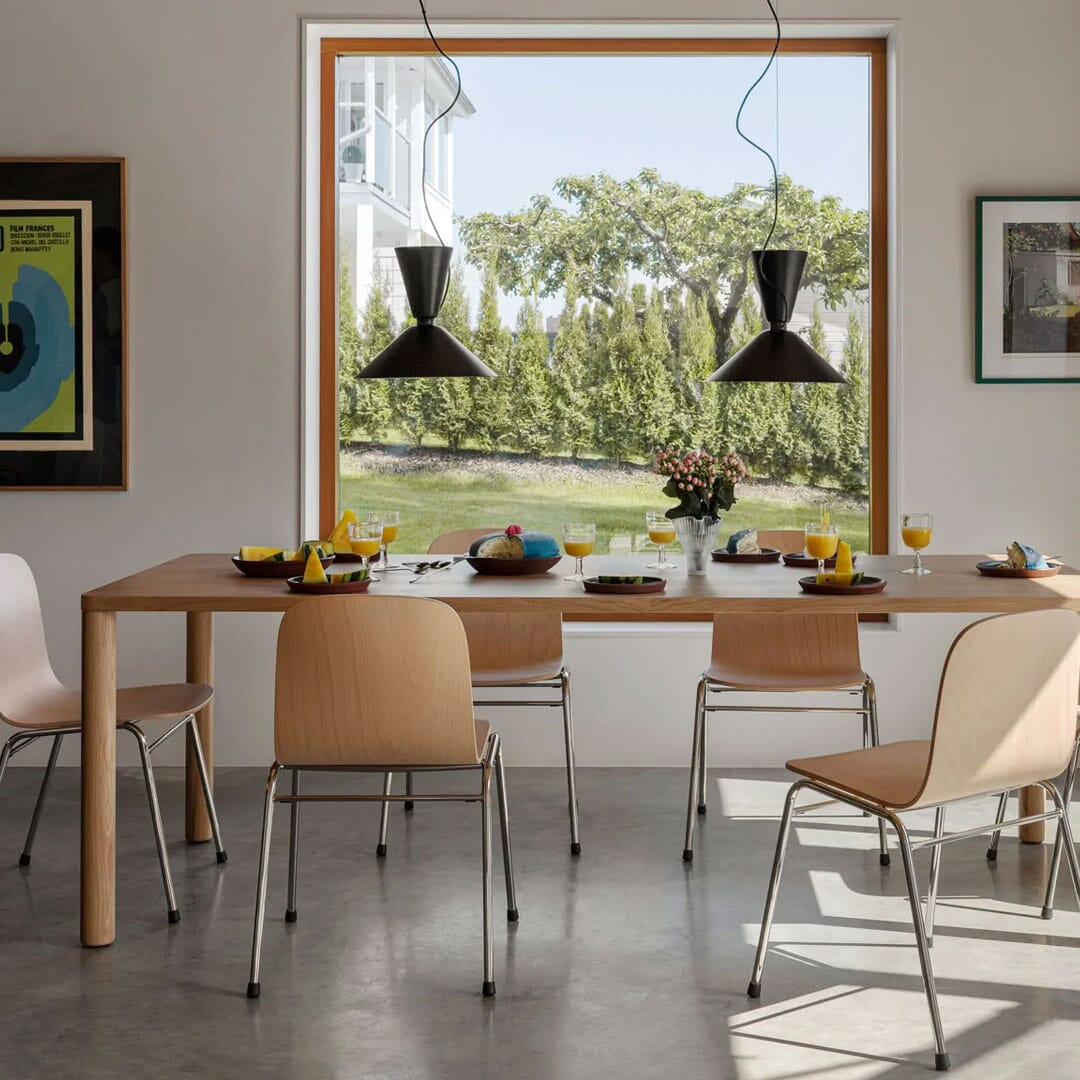 Hem Alphabeta Uno Pink/Green Pendant Lamp by Luca Nichetto
Venetian designer Luca Nichetto is in love with color and this love is vigorously displayed in his playful Alphabeto Uno pendant lamp, designed for Hem to complement and contrast your interiors, whatever their color. The light is bi-directional – from bottom to top – allowing the Alphabet to be both ambient and spotlight. The wire suspension allows for an undulating cable. The manufacture of all the parts is in Italy, to better guarantee rigorously the highest quality.
Soho Home Kyoto Chandelier
Japan's serene minimalism drives Soho Home's take on a very contemporary chandelier, this and the interiors of the White City outpost of Soho House, circa 1960s BBC Television Center. The finish is white linen, with a strictly symmetrical layered design. Soho Home suggests the Kyoto Chandelier will look perfect in your bedroom, and we think they're too modest: as a calming living room piece, it has few equals.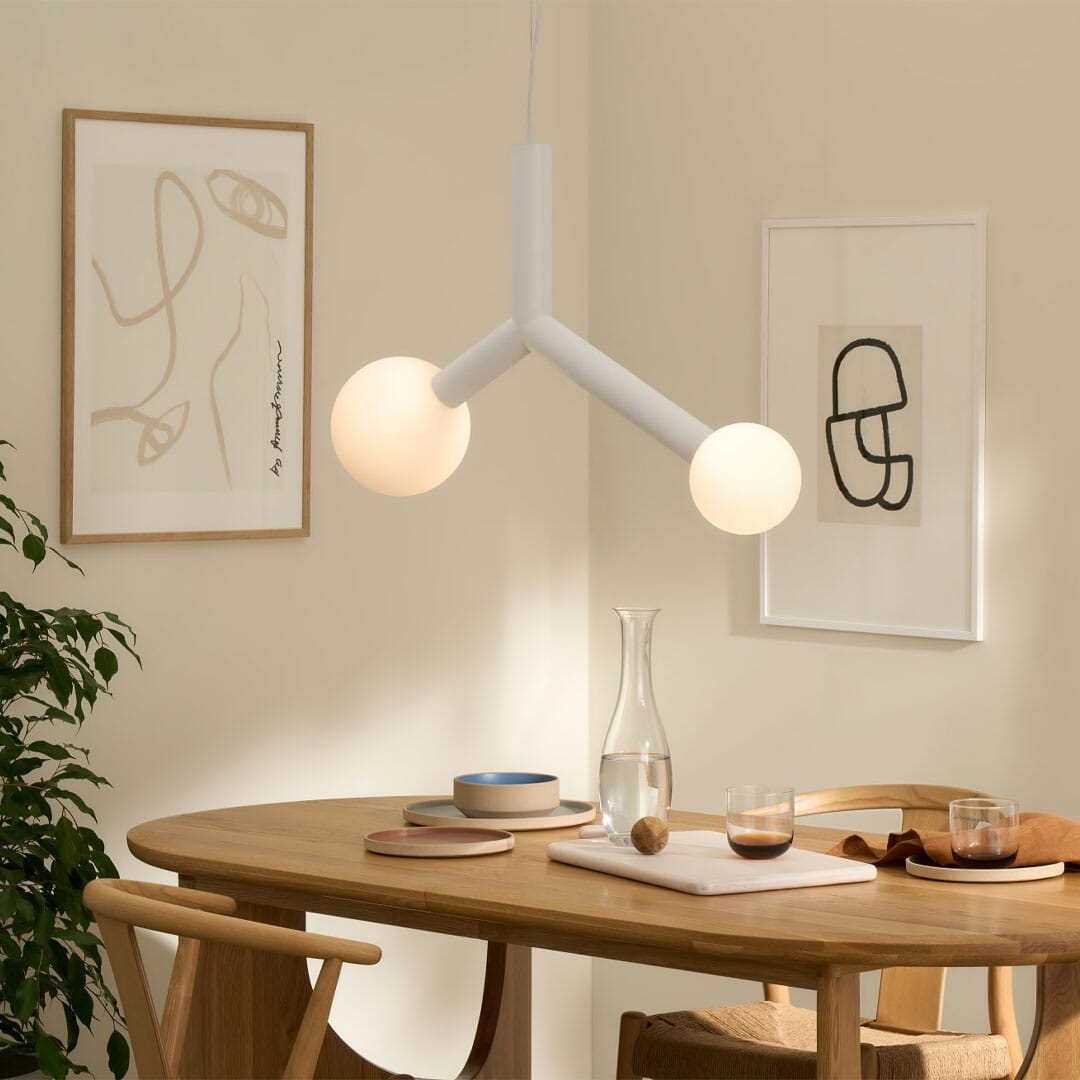 Made Yao Ceiling Lamp, Gray by Omayra Maymó
Spanish architect and designer Omayra Maymó says she wants her designs to tell stories and evoke emotions. Her Yao ceiling lamp for Made is a sculptural piece that does just that: playing with our perception of form and balance, asking questions about what we actually see. Clean lines and a gray powder coated finish make the Yao ceiling light an easy – and striking – addition to any interior design scheme.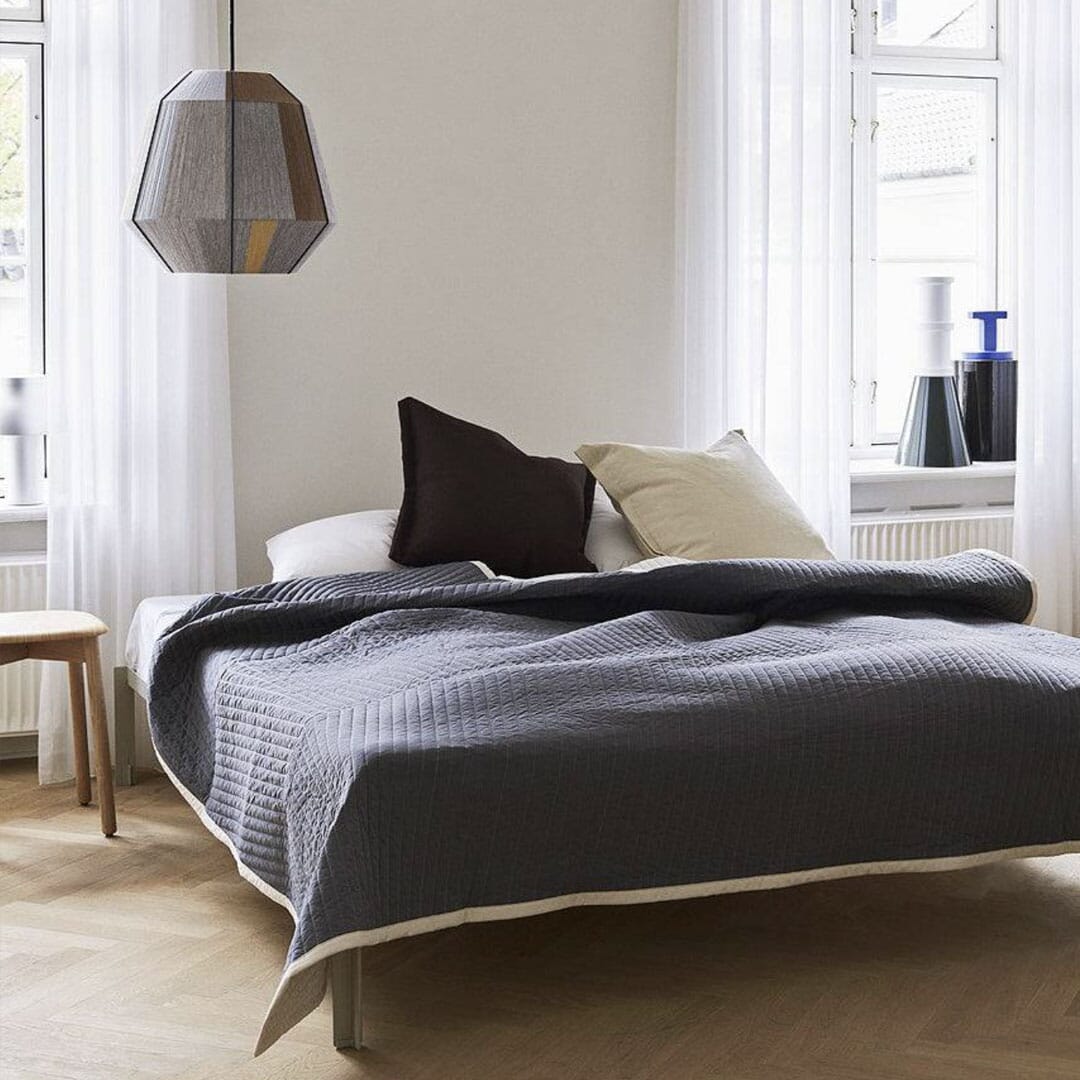 HAY Collection Bonbon Shade 500 Earth Tones
A striking lesson in stylish sustainability from New York-based Serbian designer Ana Kras, here transforming leftover nylon wool yarn from the fashion industry into a subtle centerpiece. The hand-woven colourway on the geometric steel frame is slightly sophisticated, with mid-century tones that warm up when illuminated and blend with contemporary interiors. Wire edging defines the shape, further enhancing an elegant piece.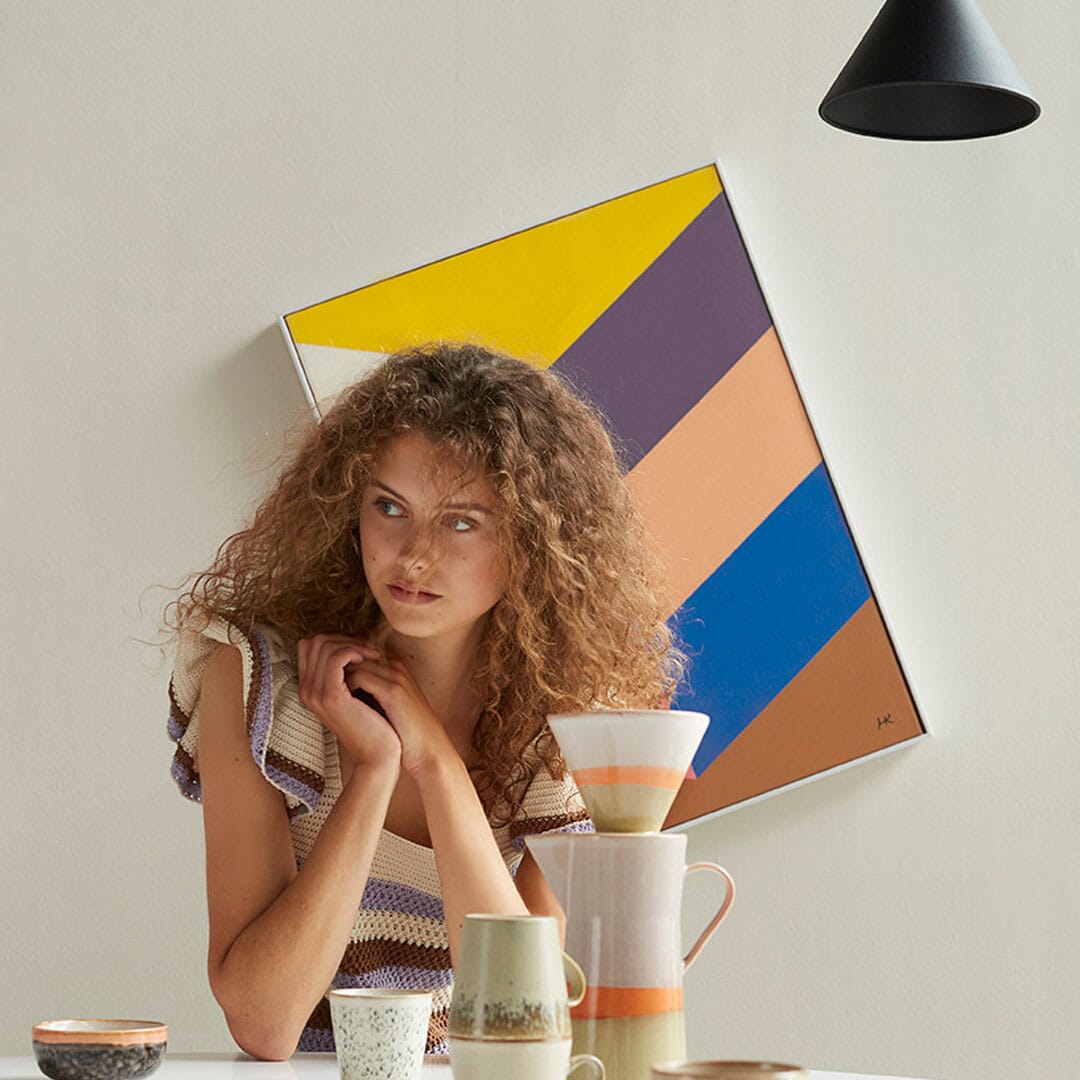 HK Living Metal Triangle Pendant Lamp M Matte Black
The minimalist design doesn't get any cleaner or clearer than the Triangle Metal Pendant Lamp from HK Living. Designers Emiel Hetsen and Sander Klaver – their surname initials form the name of their brand – seek to merge creativity and mathematics to create simple yet beautiful pieces for your home. Perfect above a dining table to create a cozy ambience, or as a reading lamp with your favorite Eames chair. An essential home office too.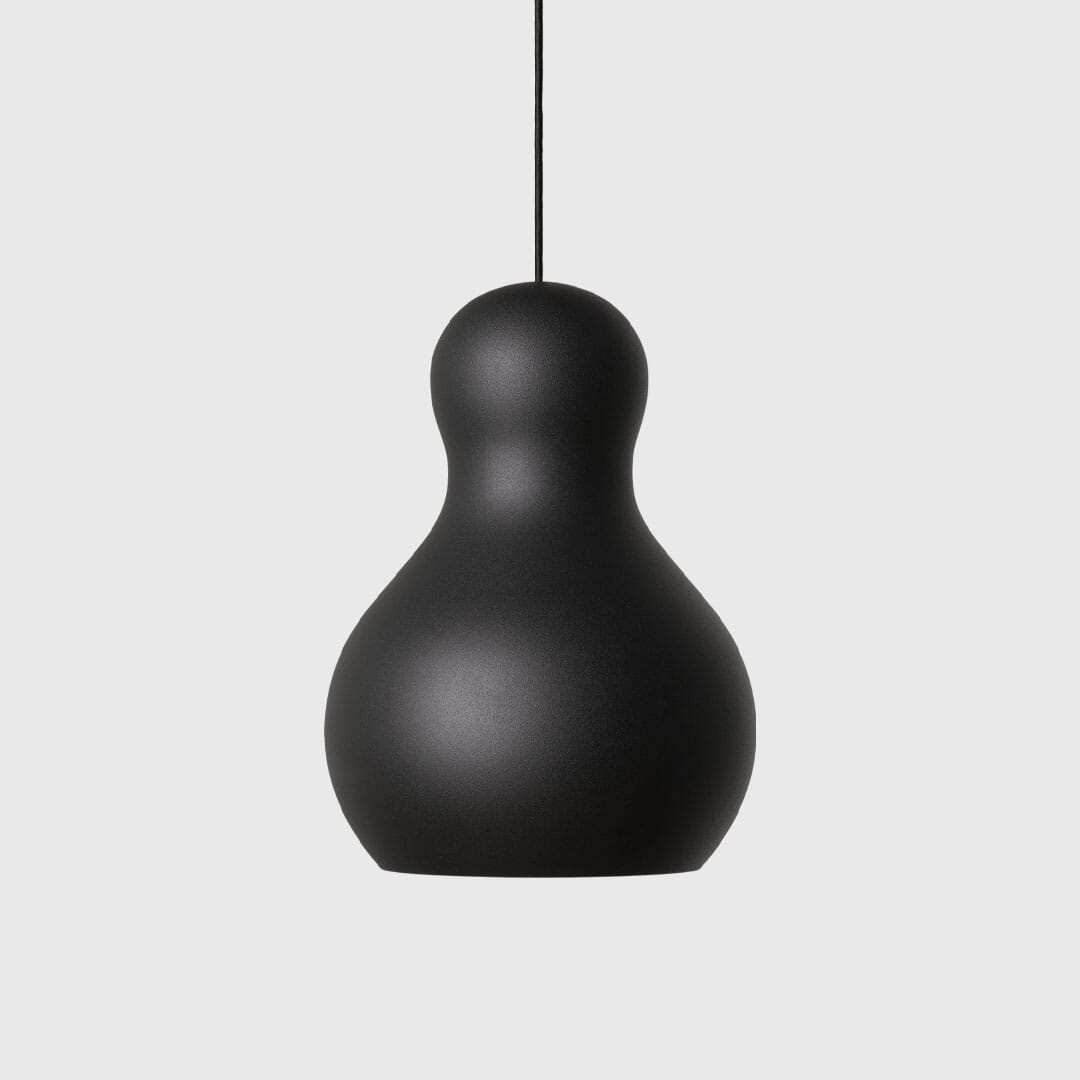 Fritz Hansen Calabash™ P2 Meteor Black Pendant by Komplot Design
Boris Berlin and Poul Christiansen created Komplot Design to renew Dutch design traditions, combining an experimental approach with innovative production techniques. Here, their inspiration is the geometry of nature, their Calabash™ Pendant P2 taking inspiration from the flexible shape of the pumpkin gourd. The textured finish of the aluminum frame adds a touch to any interior. Perfect alone – or in groups of three or more.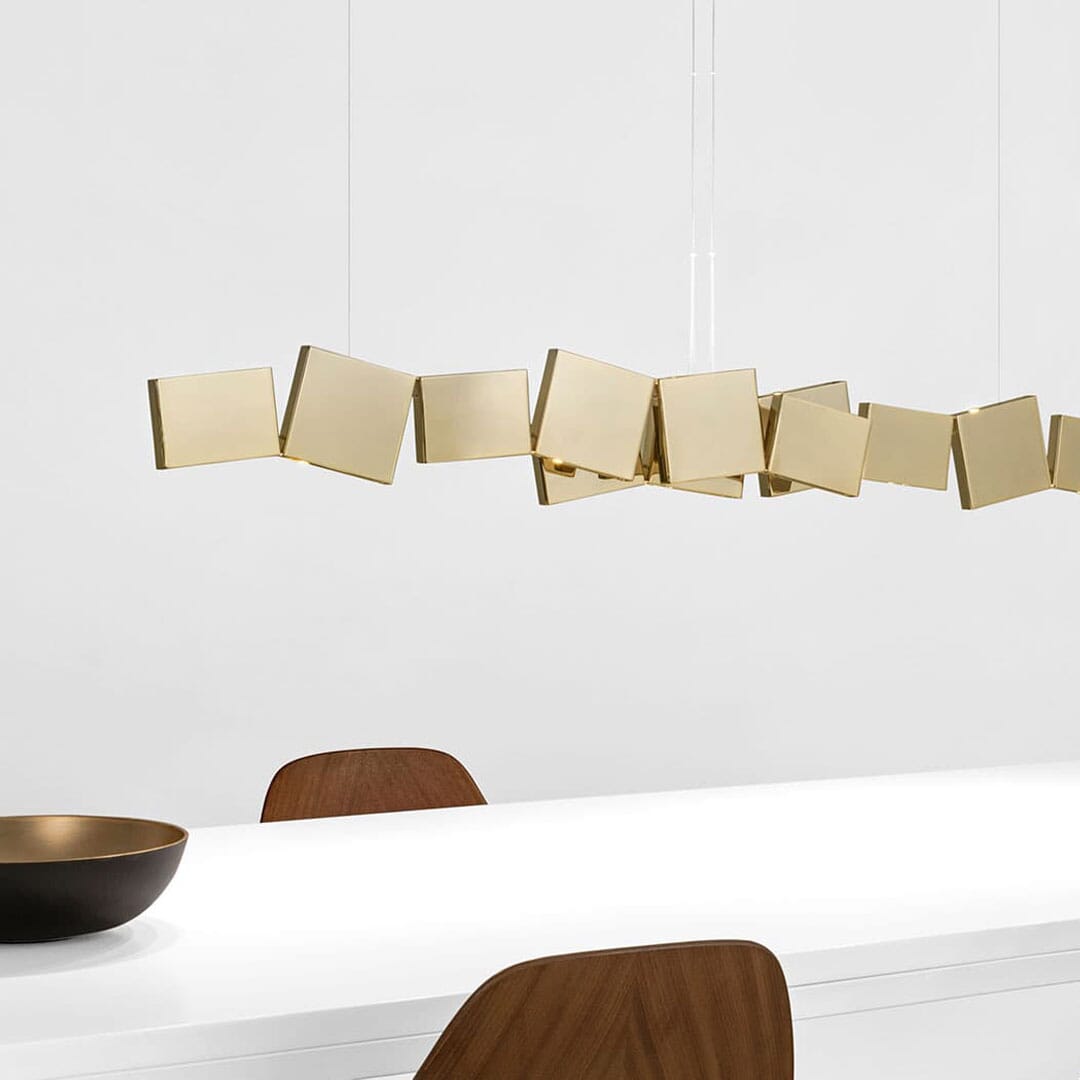 Jean-François Crochet for the Terzani Gaia pendant light
Designer Jean-François Crochet channels Gaia, the Earth Goddess, in this remarkable piece. Geometric precious metal frames use LED technology to create light through the spaces between the shapes themselves. The idea is that the whole looks like a mountain range. As a dining room conversation piece, the Gaia has few equals and Terzani will work with you to create your own bespoke version of Crochet's vision.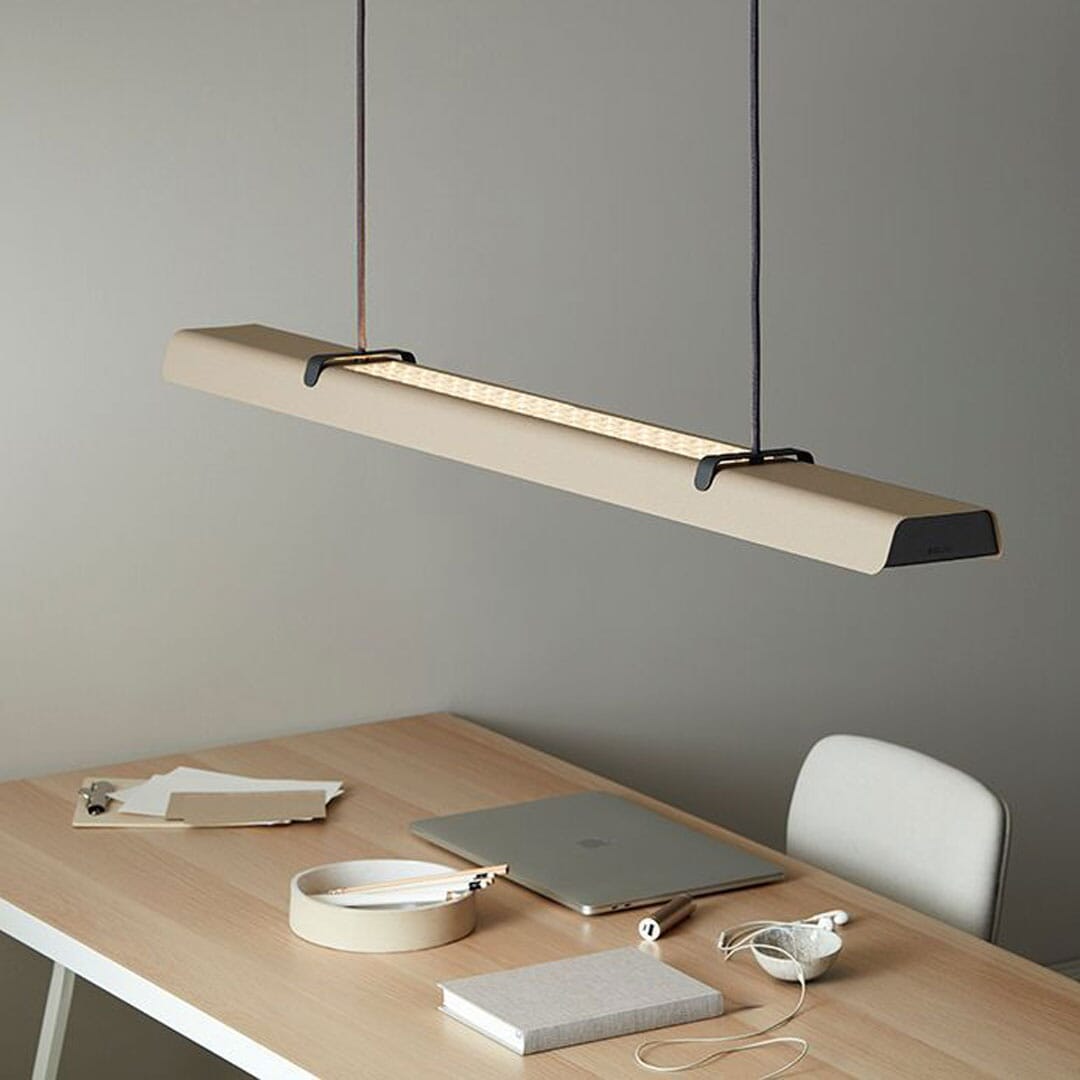 Belid Fold Desk Suspension L110 Black
Home office lighting? Elegantly sorted. Scandinavian minimalists Belid design and manufacture all their fixtures following function in their own Swedish factory. This craftsmanship and rigorous, uncompromising design philosophy is elegantly evident in their Fold Office pendant lamp. LED technology allows for both indirect and direct lighting, while dimming is readily available with two easily accessible switches to create your perfect work environment.
For something a little different, check out the best neon wall lights.
---
---