One of the greatest things about living in Sydney has got to be getting out and enjoying our long and ever-changing list of epic restaurants. With kids in tow, though, you might be hesitant to go ahead and make that reservation. While there are some fancy spots you might want to book for your next night out (the restaurants on this list, for example), Sydney has a neat collection of kid-friendly eateries that will be as family-friendly as this. will be for you.
Far from the Maccas playground and the pub's children's menu, these restaurants provide maximum family atmosphere, while keeping it fresh for mums and dads too. Think kids' tiki cocktails and fish and chips, beachside margaritas with plenty of room to play and some of Sydney's best sushi served in mini bento boxes and gelato for dessert. Keep scrolling for the best kid-friendly restaurants in Sydney.
Dunes
palm beach
On glittering Palm Beach, Dunes is right across from the beach and playground with plenty of space and sun for weekend vibes. It's a far cry from the tacky, park-side family cafes you might have encountered before – a recent refurbishment by Sydney-based interior designer Olivia Bossy has given Dunes a very stylish edge. Think a chic beachfront villa with warm white living rooms that spill outside and into the ocean air. For the kids, the gazebo area is a great place to run and play while mom and dad cook up denomination oysters, salted calamari, blue swimmer crab linguini and a margarita or two. Prefer to cling to the sand? Dunes also do take-out.
Woodcut
Barangaroo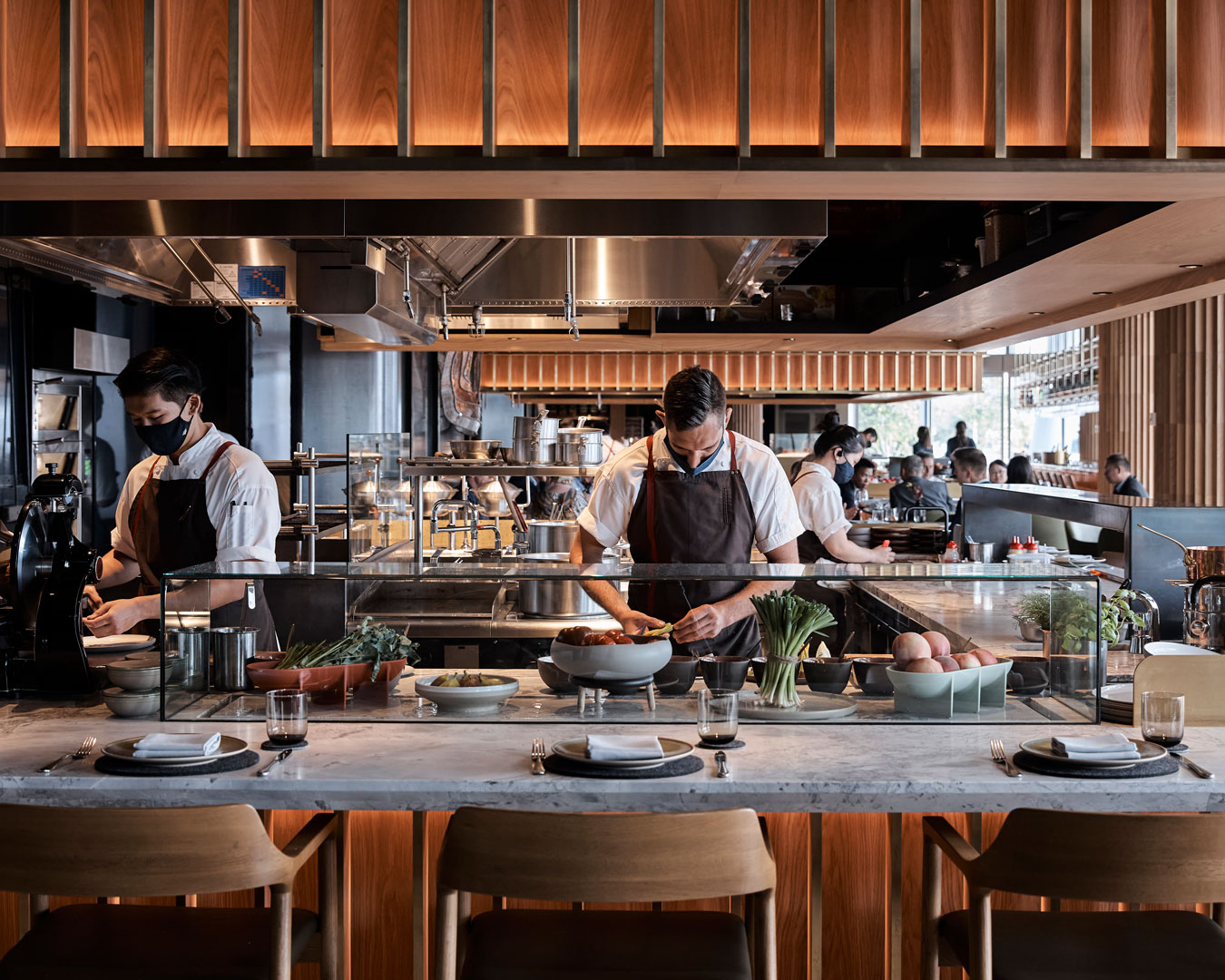 Crown Sydney's range of chic restaurants might not be your first idea for a kid-friendly experience, but Woodcut by Ross and Sunny Lusted has you covered. The restaurant champions Australian produce and celebrates unique cooking techniques like steam, wood and charcoal. As well as incredible views of Darling Harbor and an incredible menu, you can expect the sensory experience of theater thanks to Woodcut's four open kitchens and unique service with food straight from cast iron pans or clay pots . With the family, be sure to reserve a table outside to take advantage of the space and the view of the water. And if a bout of restlessness occurs in the middle of a meal, a walk or scooter along the water should do the trick.
Zushi
Barangaroo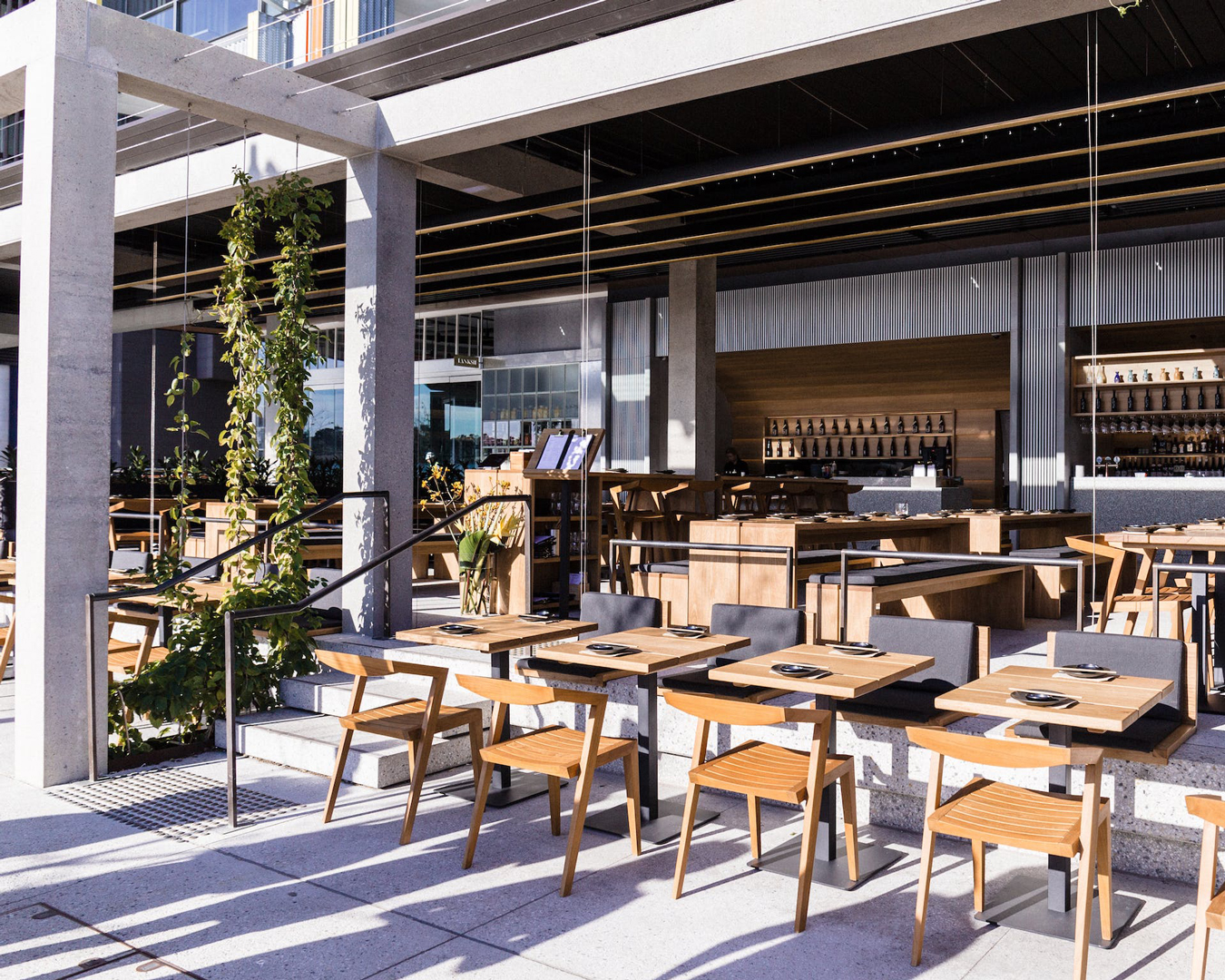 Still in sunny Barangaroo, Zushi has an exceptional kids menu for the little ones who love their sushi rolls. The kids bento box is a major hit, filled with edamame, salmon nigiri, avocado roll, chicken karaage and fries. Meanwhile, mum and dad can stock up on some of Sydney's best sushi, sashimi, tempura and desserts, like matcha tiramisu and yuzu tangerine sorbet. For a different dessert option, head to Rivareno for a little ice cream.
The Collaroy
colroy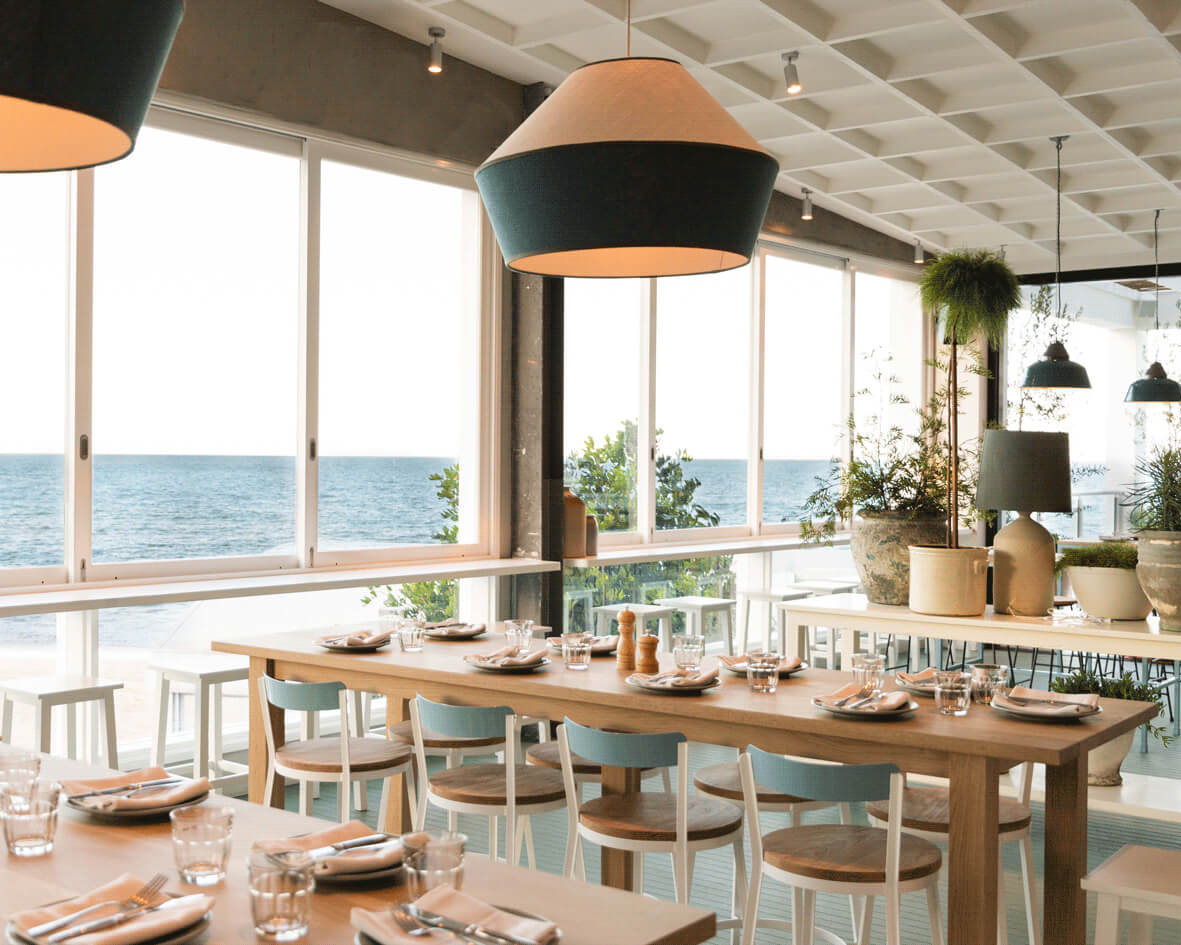 From the Merivale family, The Colloray is a friendly restaurant just seconds from the sands of Collaroy Beach. For Northern Beaches locals or families wanting to make the trip north for a weekend swim, The Collaroy offers ocean views, seafood and pizza, all in that no-frills Merivale style. effort. The upstairs restaurant is helmed by Executive Chef Jordan Toft (mimi's, Bert's), so you know the food will be top notch. Kids will be well treated with friendly pub classics like beer battered fish and chips or cheeseburgers with fries, while mum and dad can order oysters, burrata, mussels from the sea and steak frites . For tiki vibes, hop next to The Surf Deck for pizza and banana daiquiris.
St George Sailing Club
Carefree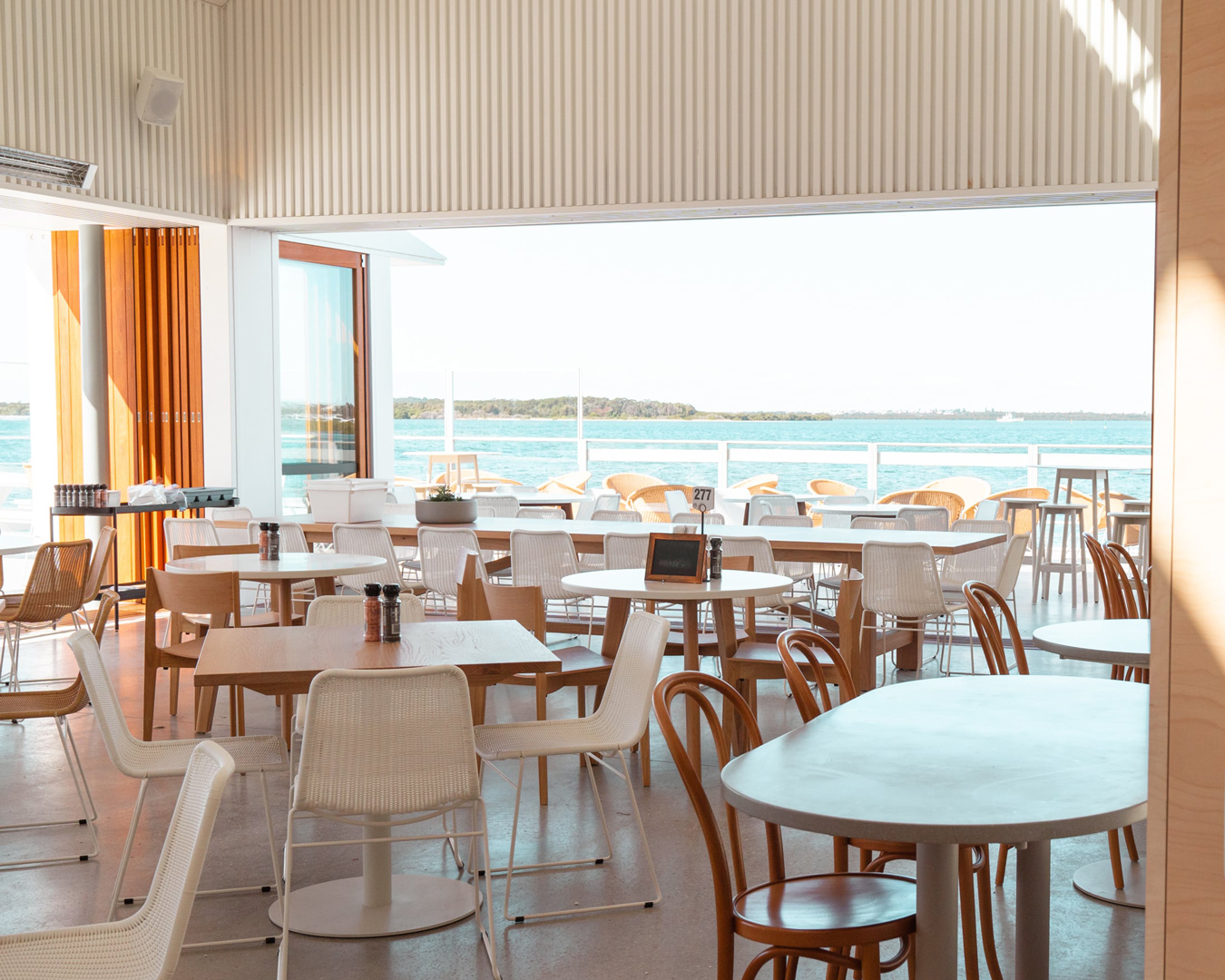 The St George Sailing Club has retained its privileged view of the glistening River Georges for over a century. And now, thanks to a massive $15 million renovation, it will continue to be one of Sydney's favorite waterfront spots for years to come. In the guise of the team behind the Manly Skiff Club in the north, the sprawling St George Sailing Club boasts a refurbished bistro, lounging areas and open-air decks. The redesign is the work of architect Jon Jacka, who created a clean coastal aesthetic with warm wood accents and outdoor space for days. On the children's menu, a classic schnitzel, spag bol and fish and chips, while parents can enjoy salmon sashimi, marinated octopus salad and a little Mediterranean influence with wood-fired pizzas, linguini with prawns and rigatoni osso buco.
Coogee Pavilion
Coogee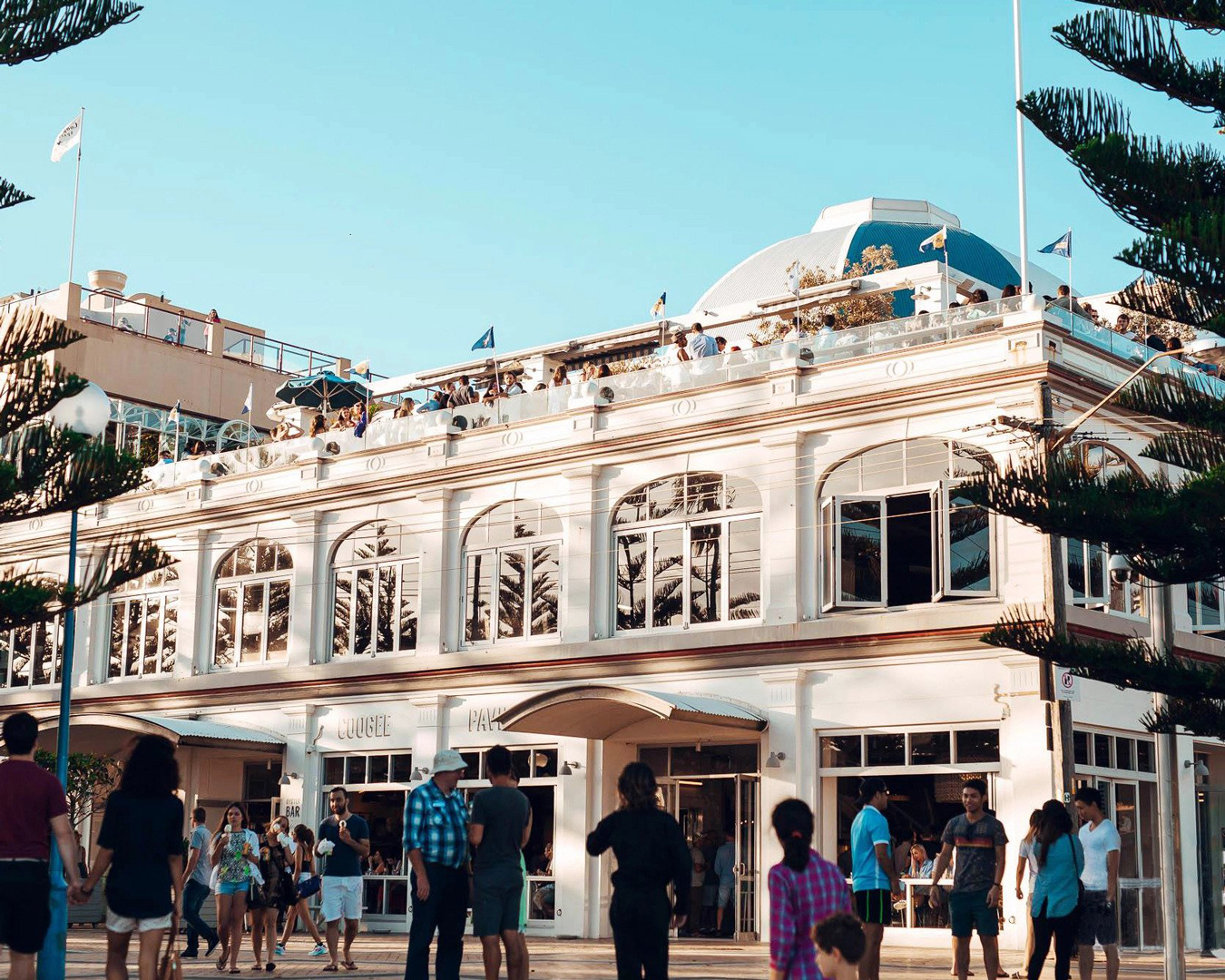 Coogee Pav is another Merivale entry on our list. The enormous waterfront restaurant is probably the most family-friendly spot in the Sydney hospitality giant's collection of venues and the ground floor is where it is for a pre-or-after feast the beach. The massive kids' menu covers everything from ham and cheese toast to kids' burgers and pizzas. There's also a fun, fresh smoothie menu for kids, with flavors like 'Strawberry Orbit' and 'Cheeky Chocolate' on the menu. For the parents, you'll find seaside specialties like potato scallops and chilled tiger prawns, as well as more sophisticated choices like bucatini pasta with prawns, cuttlefish, chilli and garlic, and spicy garlic mussels.
three blue ducks
roseberry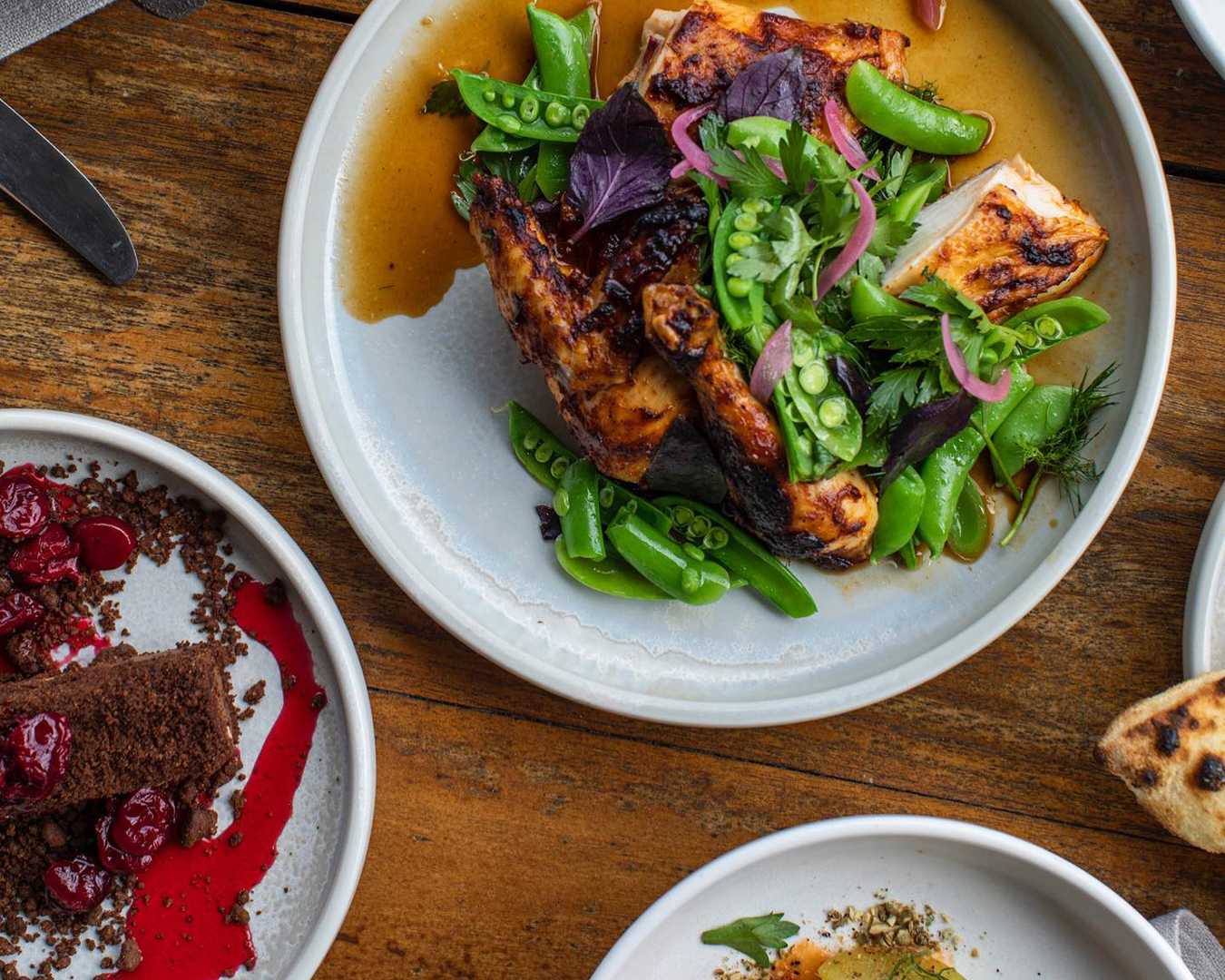 Three Blue Ducks are a superstar in Sydney's food scene, and their influence has exploded in the past decade since a trio of surfer dudes from Bronte settled down in 2010. These days, The Ducks are a full-fledged lifestyle, spread across the east coast of Australia and centered on a more sustainable approach to life and food. At Rosebery, the "ducklings" menu is a must for a healthy and simple treat for the kids. For breakfast, there's breakfast with bacon, eggs, and tomato sauce, while lunch and dinner include pasta with tomato sugo and parmesan cheese, or pumpkin hummus with raw vegetables. Parents can sip pepper margaritas and spirits while filling up on porchetta with pumpkin cream or XO pippies with gai lan and fried shallot.
Alexandria Park
Alexandria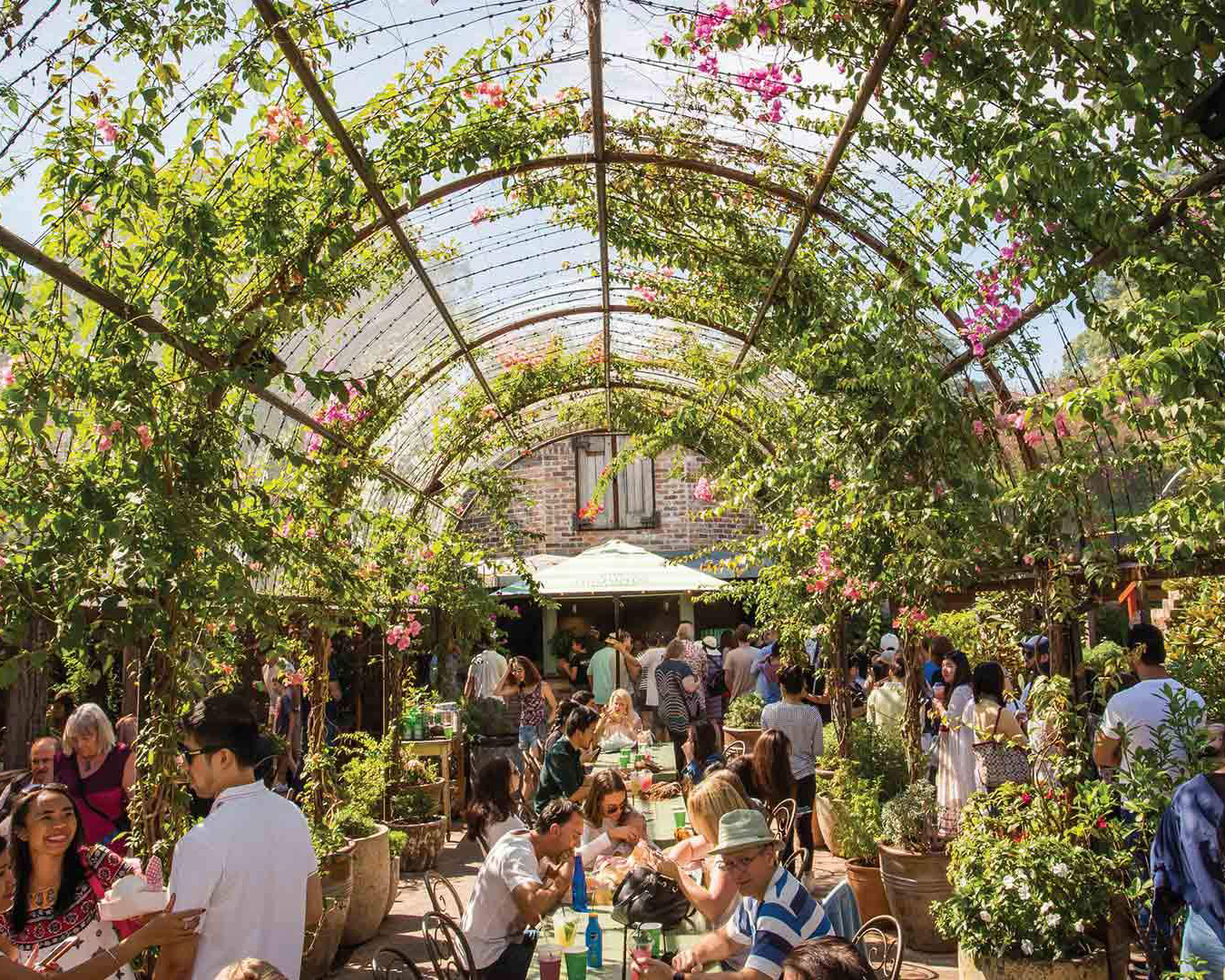 This ultra-popular sprawling oasis in the Inner West might be an obvious inclusion for our list — with its enchanting pop-up installations, massive organic garden to wander through, and pint-sized petting zoo — but The Grounds is a family favorite for a reason. On the kids' breakfast menu are fluffy buttermilk pancakes, free-range scrambled eggs, homemade baked beans and other healthy and tasty entrees. At lunchtime, there's a grass-fed cheeseburger, fresh egg pasta, organic beef bolognese, and more. For Christmas, you better believe The Grounds has transformed into a festive wonderland, complete with family photos of Santa Claus.
Now, check out the best kid-friendly cafes in Sydney.
Image credit: Crown Sydney, Dunes, Crown Sydney, Zushi, Merivale, St George Sailing Club, Merivale, Three Blue Ducks, The Grounds