Growing up, this house was a big part of my life," says Jack Young, now a Crown prosecutor in Hobart. "The house belonged to my late godfather, Stephen, and I stayed here on Fridays when my parents had to set up their Saturday market stall in Hobart. It contains many nostalgic memories: happy childhood times, followed by emotional years, when Stephen was sick. When he died, I decided to rent the property for a weekend getaway and boutique. I love the fact that together with Georgina, my wife, we have been able to preserve and share Stephen's legacy.
Located in Glebe, a suburb of Hobart, the house, now one of the best houses in the world, sits on the edge of the Queens Estate – a large area of ​​urban parkland and native bushland just a short walk from the Royal Botanic Gardens in Tasmania, a popular destination for walkers, cyclists and runners. As you ascend, a verandah wraps around the exterior of what appears to be a modest Federation-era home. Step inside, however, and you're greeted by a dramatic Japanese-inspired extension that unfurls out the back. With curved wooden ceilings, exposed Tasmanian beams, skylights and full-height windows on three sides, the contrast to the unassuming period facade is particularly striking.
Views of Mount Wellington, the city of Hobart and the River Derwent are some of the best in the area. "Following a fire that destroyed the back of the house in the late 1990s, Stephen added this extension, designed by his friend architect James Jones," says Jack. "I grew up in the Huon Valley, south of Hobart, in a very simple house. My parents lived a somewhat hippie existence and stays with my godfather were sophisticated. He was a producer on ABC's evening news and his house was always bustling with parties and delicious food. It left a lasting impression," says Jack.
Unfortunately, difficulties with contractors and poor health meant that some work was not completed. "The large sliding doors opened to a drop of three meters and the balconies had never been added," says Jack. "When Stephen passed away in 2019, we decided to finish what he started."
Bursting with ideas, Georgina, an urban planner, enlisted the help of interior stylists Belle Hemming and Lynda Gardener to help realize the potential of the layout and finish.
Food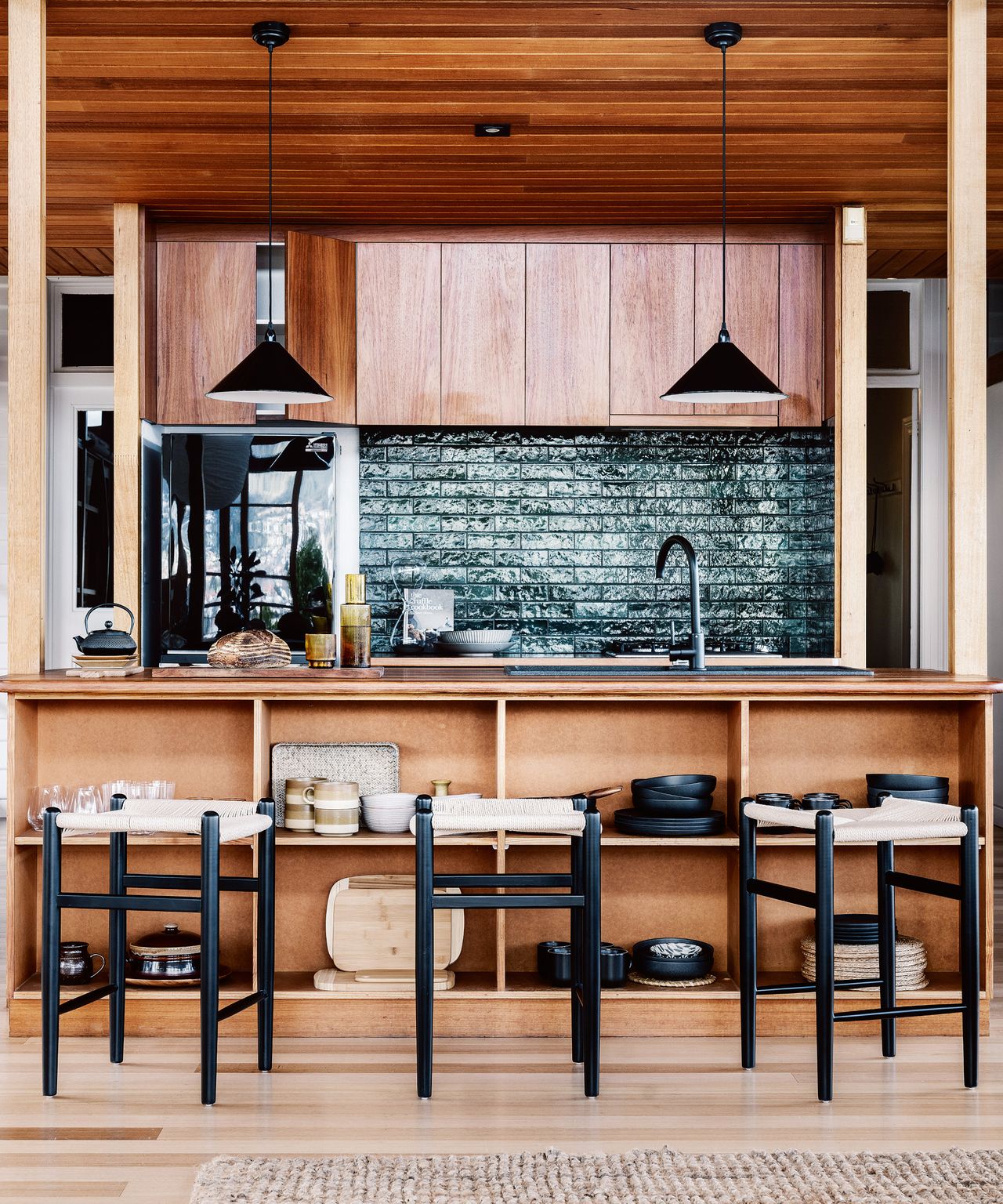 Kitchen ideas include juxtaposing a rich wood kitchen with contemporary fixtures such as a granite sink, modern hardware, and a sleek glossy green tile backsplash. There are inviting spaces for eating and relaxing. The wainscoting on the ceiling enhanced the look of the polished wood cabinetry.
Salon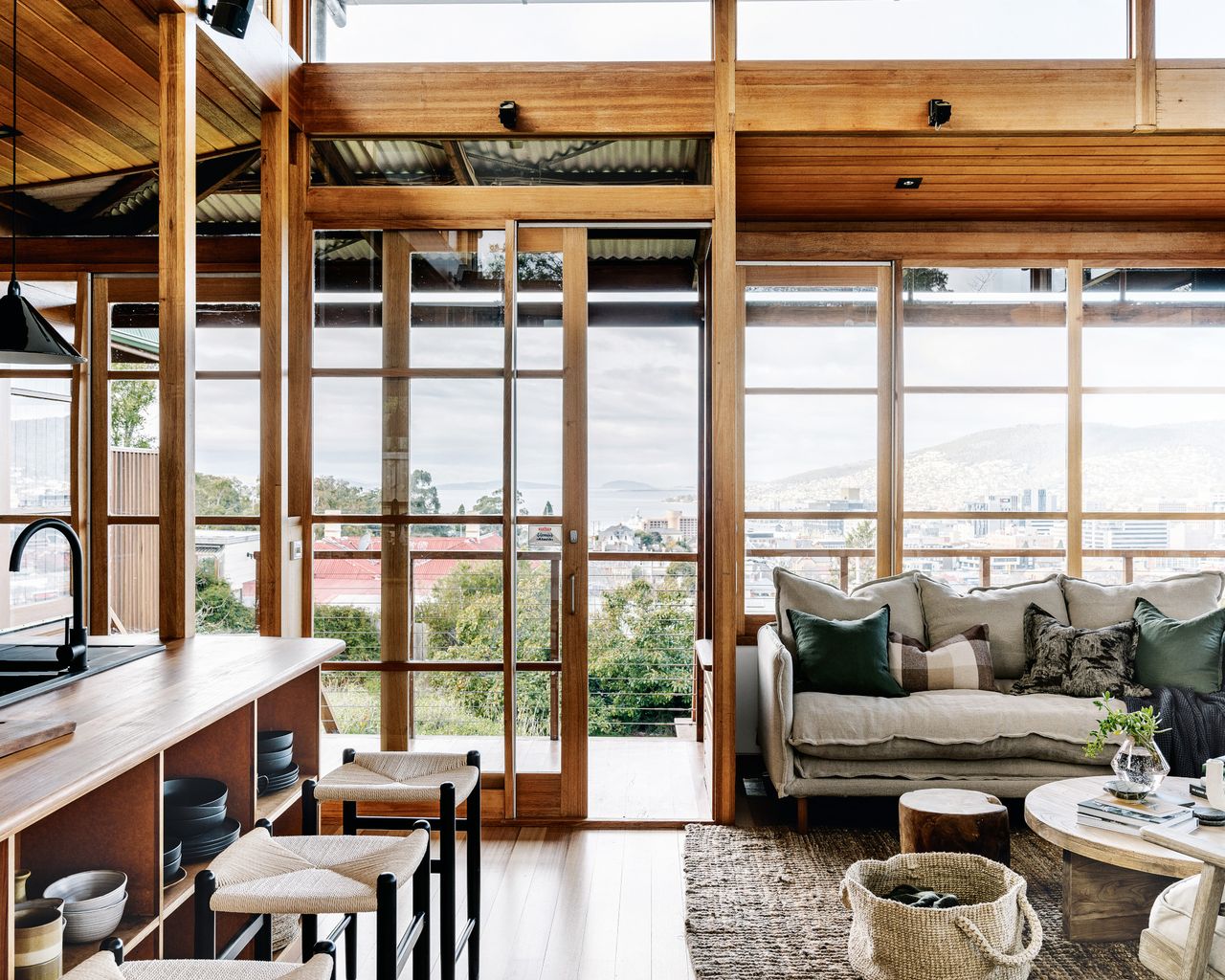 This space has full-height windows on three sides but still feels like an intimate retreat with its wooden structure and textural elements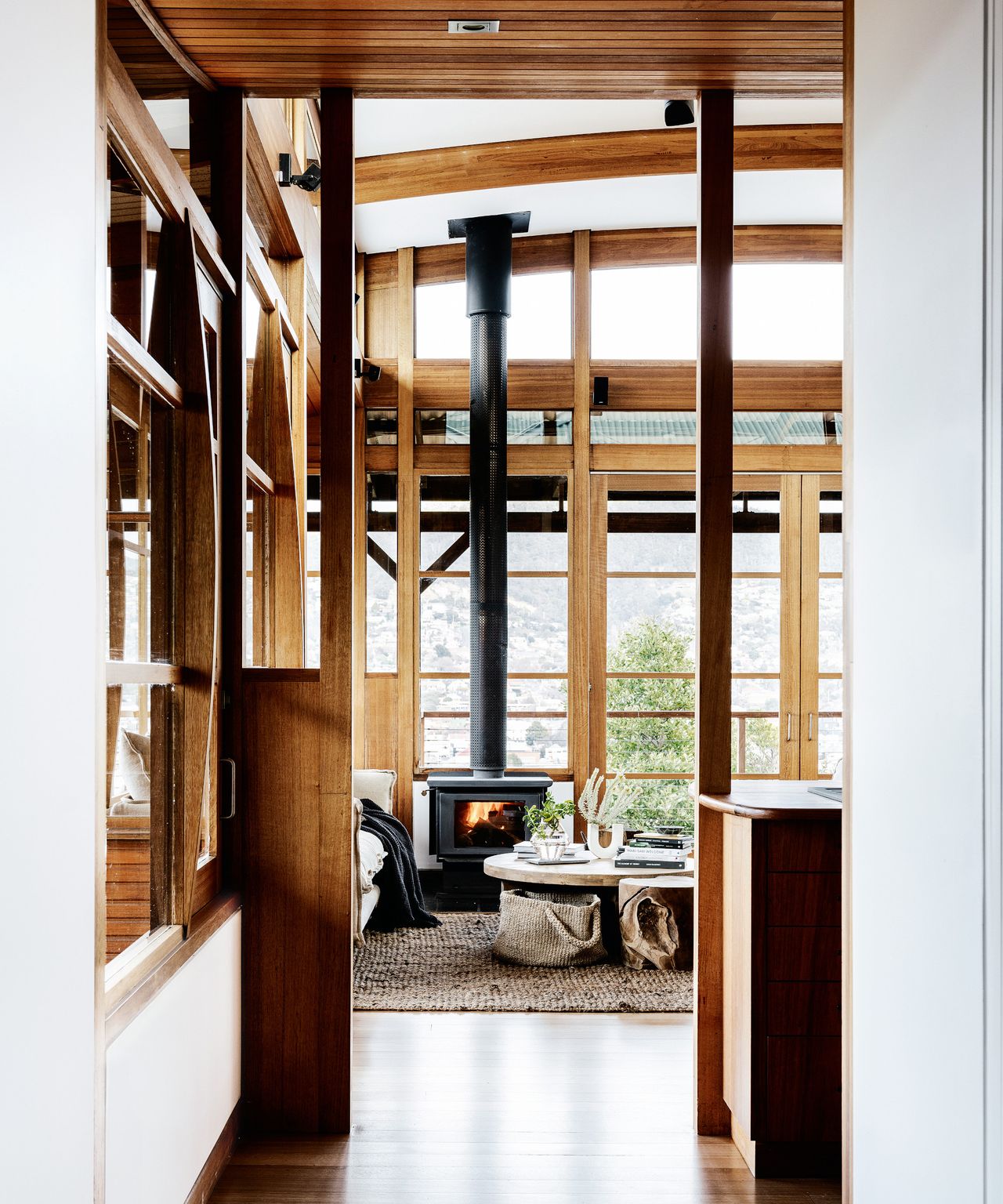 A wood-burning stove ensures that the space is always cozy.
Comfortable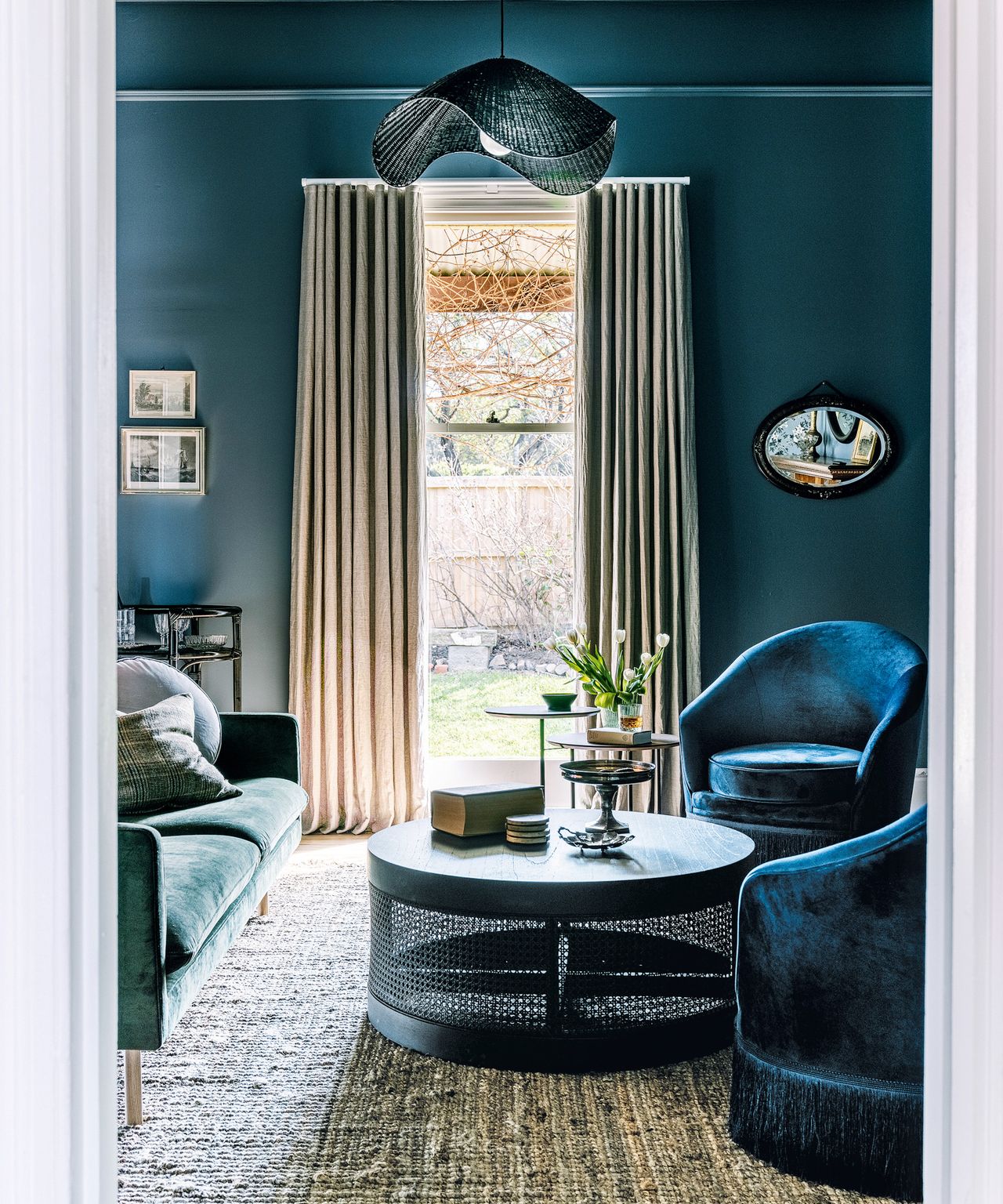 A second living space in the Federation era portion of the house has been converted into an entertainment area. Living room ideas revolve around creating a luxurious space with heavy linen curtains, velvet seating and floral wallpaper that creates a decorative backdrop for a collection of mirrors and artwork. "We gave Belle and Lynda free rein and trusted them to do justice to this beautiful space," says Jack.
Entrance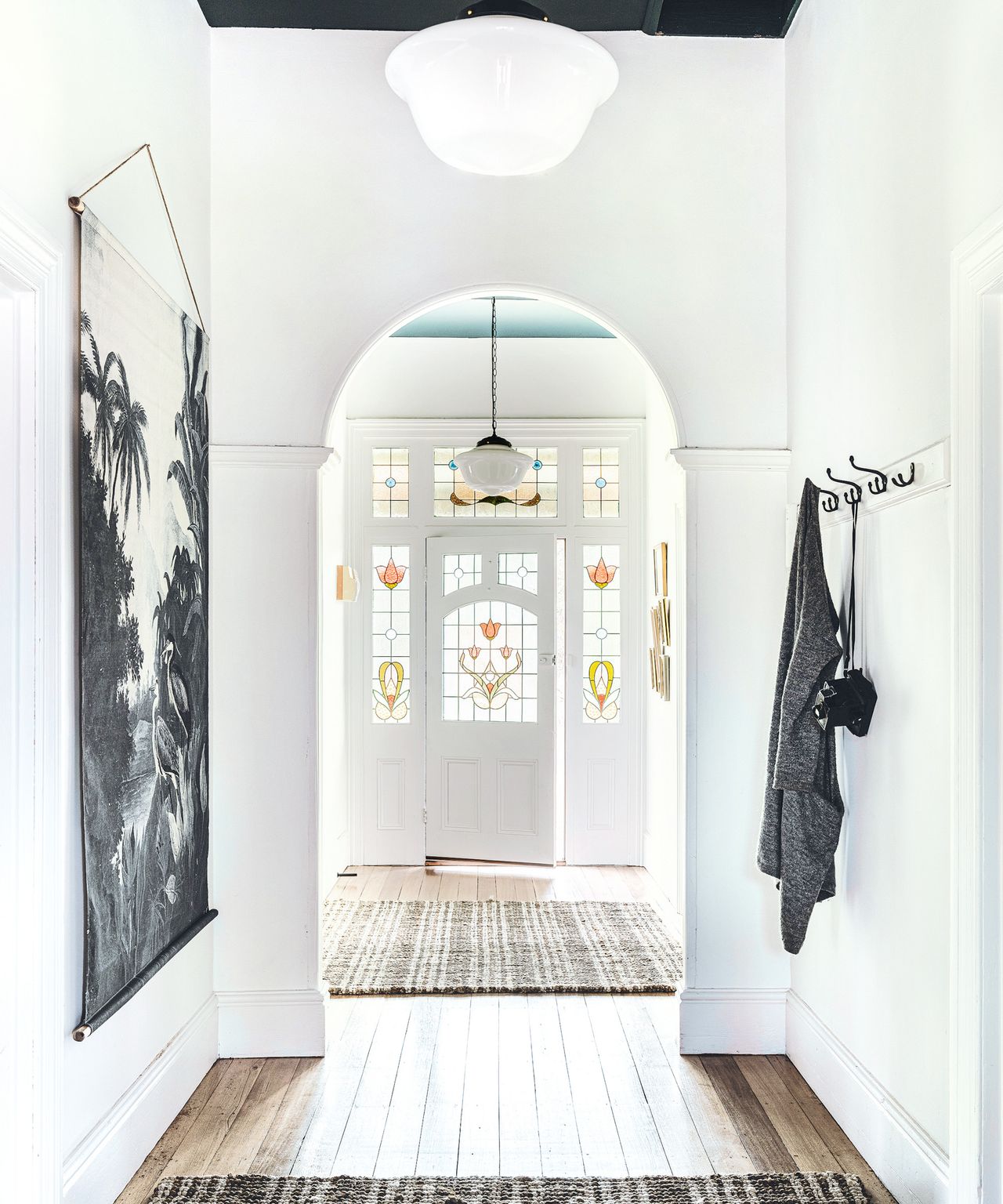 To emphasize the original stained glass in the doorway, hallway ideas include minimal decorating with white walls and hardwood floors.
master bedroom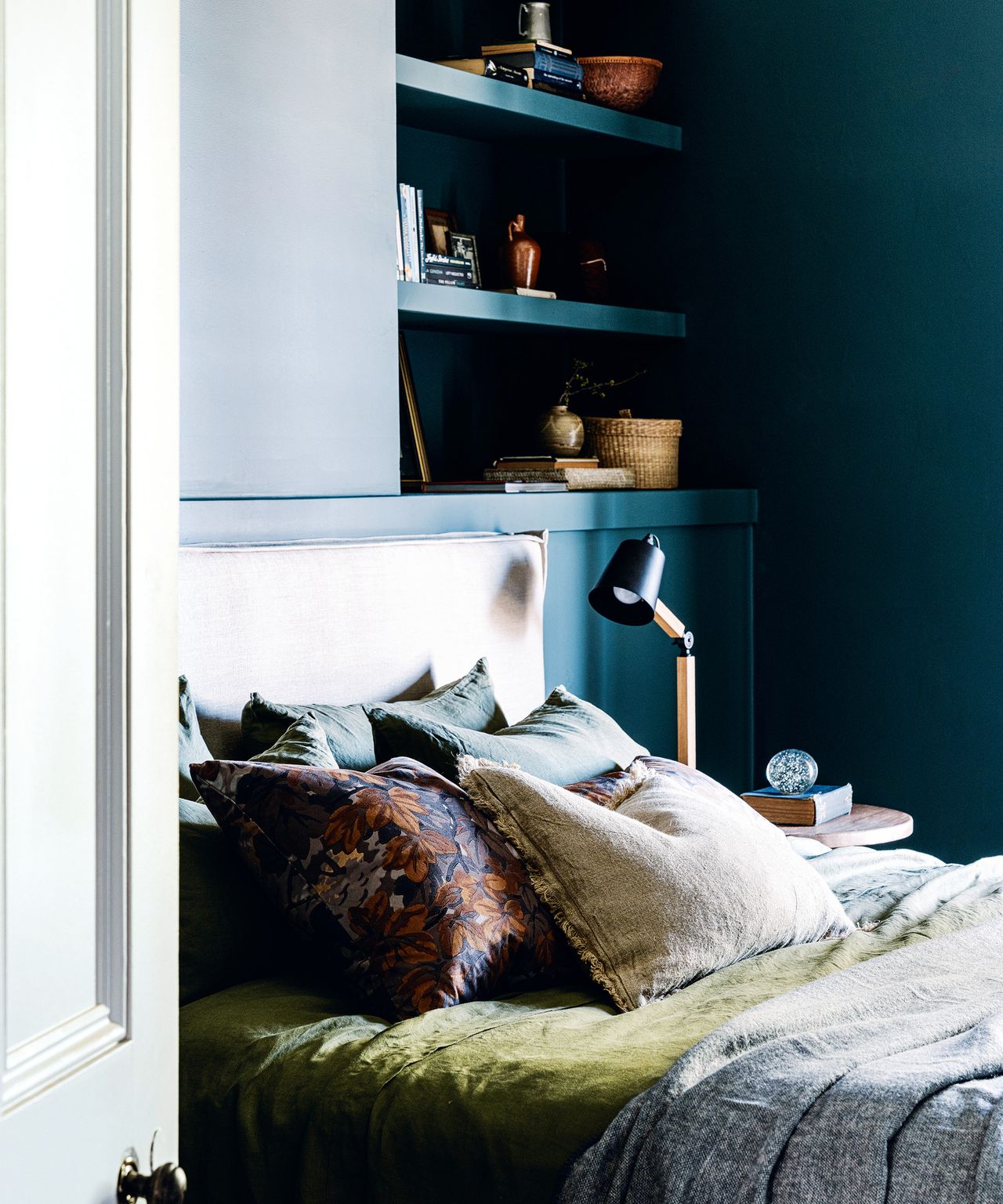 The rooms have been painted in earthy tones of green and blue and dressed with coveted artwork and unique decorative finds.
Bedroom ideas include extending panels behind the bed in the master bedroom to create more storage space.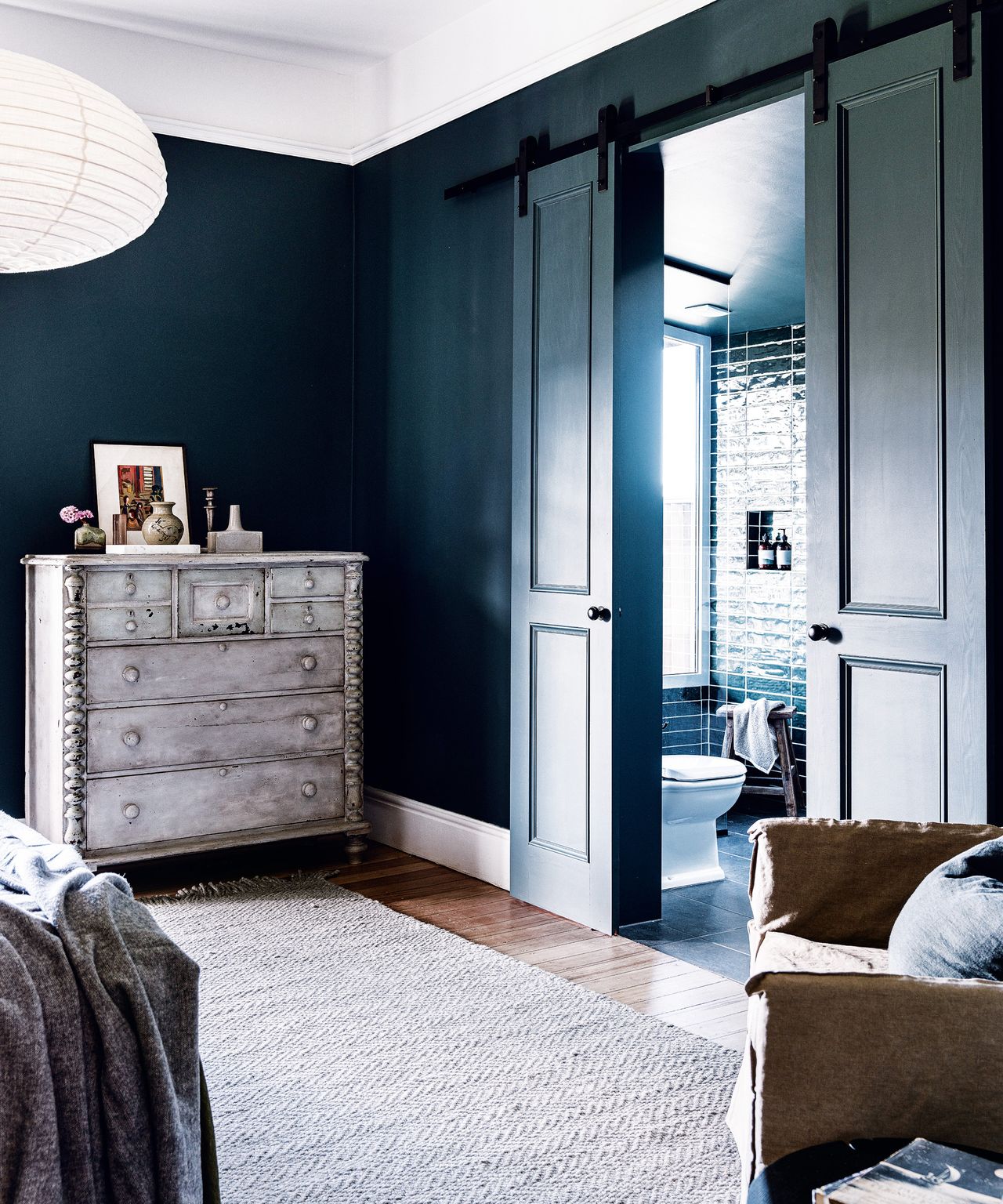 Space-saving sliding doors connect to the adjoining bathroom.
Bathroom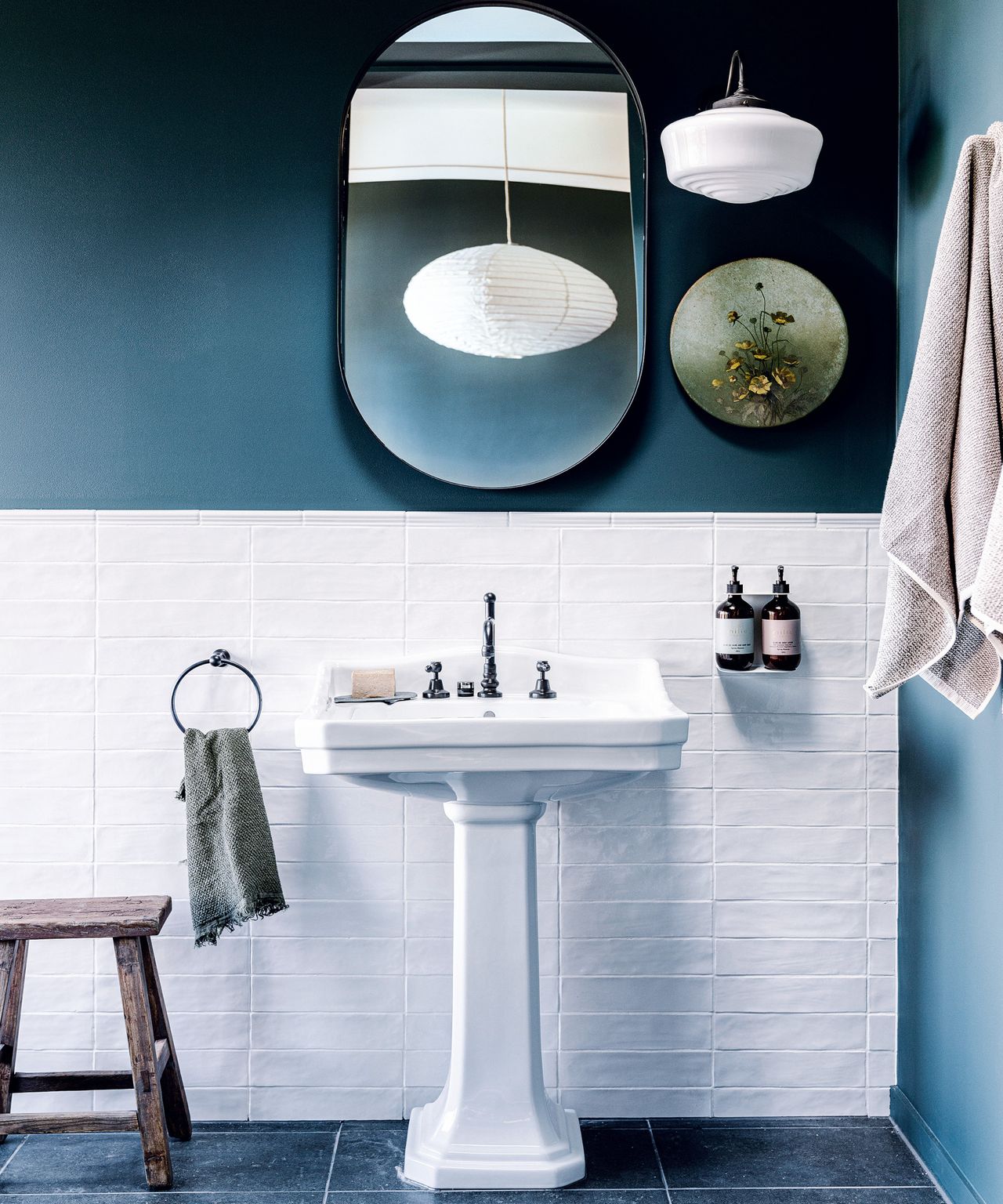 Bathroom ideas include creating a dramatic scheme in the bathroom with dark hued walls contrasting with a white glazed tile backsplash. The glazed tiles have a beautiful patina which adds a note of character.
Bedroom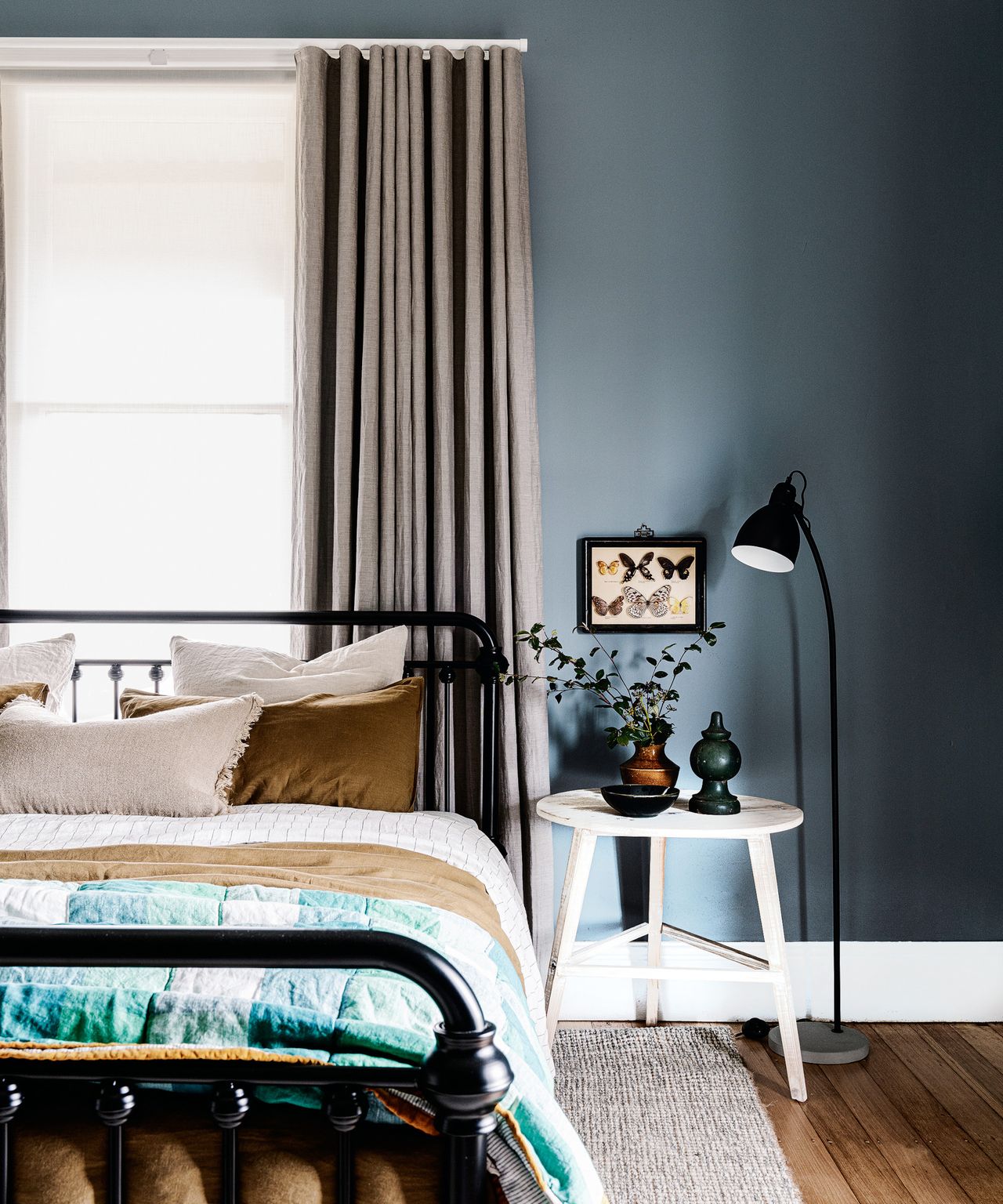 At night, the drawn curtains provide a sumptuous decor.
To rent this property, visit Seaview
Styling/Belle Hemming and Lynda Gardener
Photography/ Marnie Hawkon
Text/Ali Heath