Arriving in Copenhagen from a Mediterranean country, where I have lived all my life so far, I was immediately drawn to Scandinavian architecture, art and design.
The art in their heart
One of the most captivating details is the Danes' love of all kinds of art: from sculptures and paintings, decorative vases and designer lamps, to hand-knotted rugs and illustrated posters framed in oak wood. or birch – to name a few.
Danes are always happy to buy art for their homes, new or used, from a 'loppemark'.
Different focal points
Whereas in southern countries we mostly embrace the outdoor environment of our homes insofar as they are outward facing – balconies, terraces, backyards and sofas facing windows – in northern countries, the centerpiece of a living room is almost certainly a beautiful piece of wall art.
This is clearly due to the "darkness" we experience for most of the winter. The absence of daylight, coupled with rainy and gray days, causes a need for beauty, inspiration and illumination.
Of course, the use of wall art is not limited to the living room, as we often come across exciting artwork in the kitchen/dining room, in the hallway and even inside the bathroom. !
Act on impulse
This idea was the main topic of conversation I recently shared with graphic designer Dan Eggers (daneggers.dk), the co-owner of Poster Projects (posterprojects.com), a lovely poster shop that recently opened in my neighborhood at Cassensgade 10 in Østerbro. .
My meeting with Dan was impulsive. Walking past her store with my dog, my eyes caught the lovely colors of a sleek, minimal poster with illustrated flowers. Next to it was an abstract design in warm, earthy tones that I immediately thought of buying as a gift for a friend's house.
As is natural for me, I walked into this beautiful place without a second thought and started asking many questions – which luckily a smiling Dan was kind enough to answer.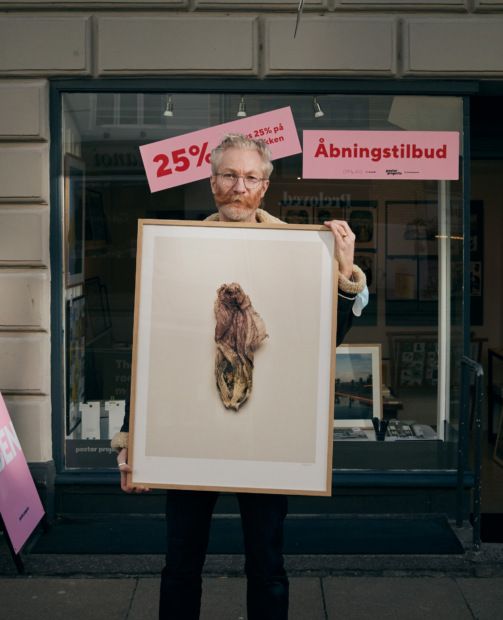 Invest in yourself
Dan Eggers and Kristian Granquist (granquist.dk) collaborate with designers, illustrators and photographers to produce their prints in Denmark at an eco-labeled Nordic company. The result is posters with great aesthetics, unique designs and fascinating colors.
The extensive use of wall posters in Copenhagen completely changed my perspective on wall art – I'm now a die-hard fan (see sidebar).
As a creative designer myself, I can't help but embrace this kind of initiative and invite you all to invest in some wall art. Believe me, it's an investment in yourself!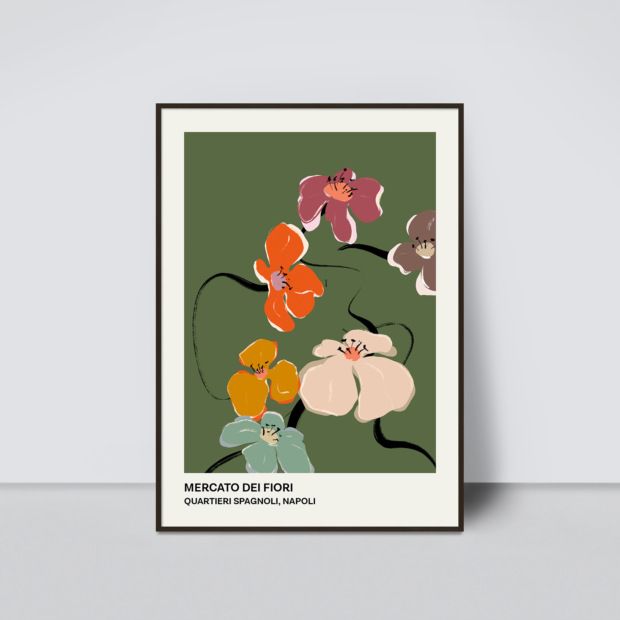 Love, laugh, let go
Choose colors that speak to your heart, images that make you dream, patterns that make your soul laugh and designs that make an impression.
Whichever you choose, consider natural daylight in your home, as well as indirect lighting from a lamp. Remember that a black background works like a hole, giving depth and mystery, while pale colors are more soothing and probably more suitable for a nursery.
Now that the days are getting longer and we're heading into spring, walk around your area and find gems like poster projects. Invest time in choosing the right design for your home or as a gift for someone special.
Good hunt!
The power of attraction of posters
They are affordable: there are many options on the market depending on your budget.
They can be exclusive: source of limited prints from places like Poster Projects, which supports and enhances the work of designers and artists.
Fabulous frames: choose natural or lacquered wood, or perhaps metal depending on your interior style preferences.
Support creations: buying a wall poster from a local store supports a whole team of creative people who put their passion for design, colors, typography and photography into their artistic endeavors every day.